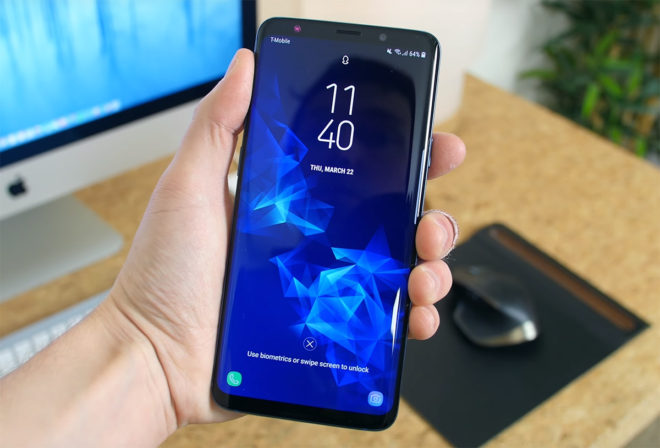 If you're in the market for a new smartphone, Costco is running a couple deals that you may want to check out.
Costco is now running special offers on the Samsung Galaxy S9 and Galaxy S9+. The retailer is cutting $100 off the price of each device, leaving the GS9 at $579.99 and the GS9+ at $699.99. You'll also get a $100 Costco Cash Card with your purchase, effectively knocking the final price of the GS9 to $479.99 and the price of the GS9+ to $599.99.
In addition to those savings, buyers will get a TYLT Power Essentials Pack with their purchase. This bundle includes a dual port 4.8A wall charger, a dual port 4.8A car charger, a 5200mAh battery, a 3-foot braided USB-C cable, a 3-foot microUSB cable, and a carrying case.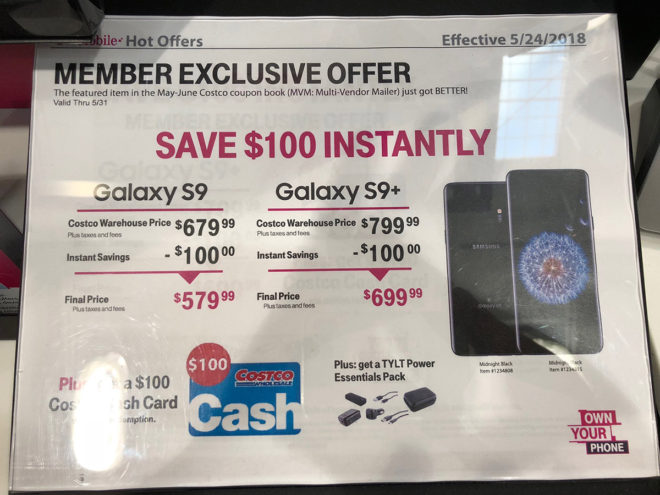 The deals will be available until June 17th, so you've got a little time to take advantage of it. Because these is a Costco deals, though, you will need to be a Costco member to take advantage of them. The fine print also says that a full-price device purchase is also required.
The Samsung Galaxy S9 and S9+ are two of the best Android phones you can buy right now, offering Snapdragon 845 processors, quality 12MP rear cameras (with a second, telephoto 12MP rear camera on the S9+), and high-res 2960×1440 displays with slim bezels. Normally the S9 is $720 and the S9+ is $840, making these Costco deals pretty awesome.
Are you going to get a Galaxy S9 or Galaxy S9+ with these Costco offers?
Thanks, Phil!
Source: Costco