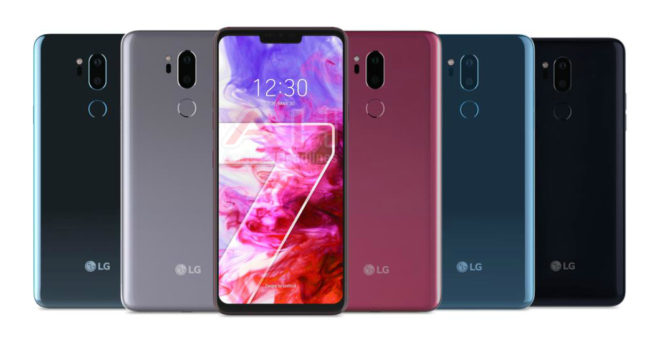 Days after a leak claimed to show off an LG G7 ThinQ in a case, new images have surfaced that may give us a clear look at the upcoming Android flagship.
New renders of the LG G7 ThinQ have been shared by Android Headlines, who claim that the images are official. They show a phone with slim bezels and a notch at the top of the screen, while the back of the phone is home to a vertically stacked dual camera setup and a fingerprint reader.
Nothing is official until LG says that it is, but the device shown in these renders do look like an updated version of the LG G6. The top and bottom bezels look like they could be a bit smaller than those on the G6, and there's the addition of the notch and tweaking of the rear cameras, but I could definitely see LG launching this device to the public.
As for when that'll happen, rumors have said that LG will launch the G7 ThinQ in May with a Snapdragon 845 processor, 4GB of RAM, and 64GB of storage in tow. While we haven't heard about specific about a T-Mobile release, it's likely that the LG G7 ThinQ will make its way to T-Mo since LG's recent flagships have all made their way onto T-Mobile's shelves, too.
Source: Android Headlines