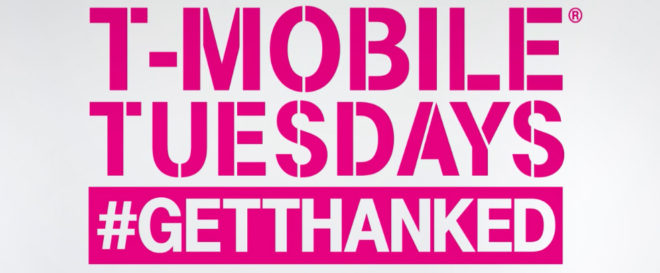 Did you claim all of your gifts from this week's T-Mobile Tuesday? If so, here's what you can look forward to next week.
For the April 3 edition of T-Mobile Tuesdays, T-Mo customers can get a free $2 Dunkin' Donuts card, a free one-night disc rental from Redbox, and a HotelStorm deal.
Customers can also score a one-year magazine subscription from Hearst Magazines, which offers titles like Men's Health, Woman's Day, Elle, Bicycling, Seventeen, and Runner's World.
There are no prizes to be won next week.
As a reminder, you can still claim your free MLB.TV subscription if you haven't already done so. The offer will be available until April 2 at 11:59 pm ET. Just remember that you'll need to be connected to the T-Mobile network to redeem the offer.
Source: T-Mobile Tuesdays