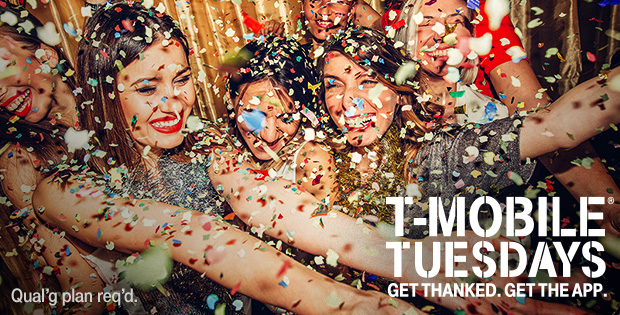 Next Tuesday will be the final T-Mobile Tuesday of February 2018, and T-Mobile is planning some special offers to ensure February goes out with a bang.
For the February 27 edition of T-Mobile Tuesdays, T-Mobile customers can score a free T-Mobile apron. There are two versions — magenta with white text and black with magenta text — and each one has the T-Mobile logo along with the #SlowCookerSunday hashtag in celebration of two years of CEO John Legere's weekly cooking show.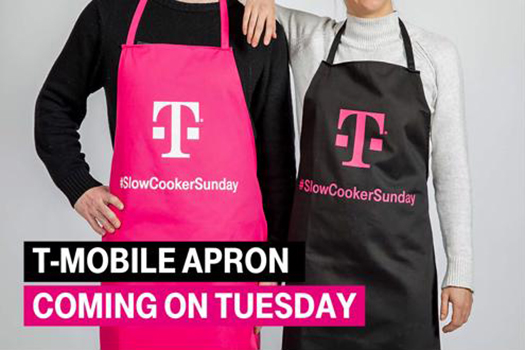 Also coming next week is a $4 ticket to see Red Sparrow. The movie officially releases on March 2, and with this deal, you can see the new spy film on the cheap.
Rounding out next week's gifts are free Dulce de Leche Crunch Pancakes from Denny's and $10 to spend at Houzz, a site that sells furniture, appliances, and other home goods.
Next week's grand prize winner will receive a $2,000 credit to Houzz as well as an $850 check to cover taxes or other expenses. Twenty first prize winners will each get a $200 credit for Houzz, and 50 second prize winners will each receive a $50 credit for Houzz.
Source: T-Mobile Tuesdays