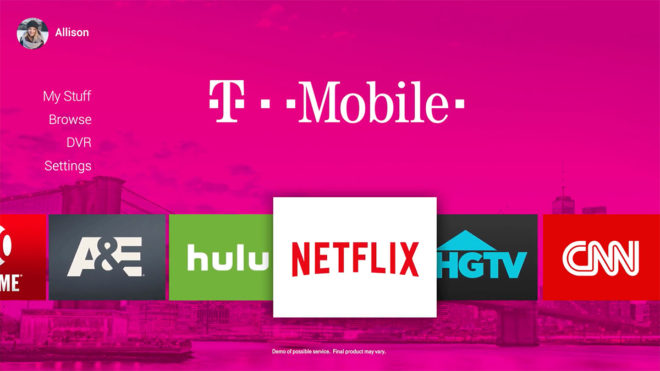 Last month, T-Mobile closed its acquisition of Layer3 TV, which had been announced back in December. We got the details on how Layer3's team would join T-Mobile and a tease for T-Mo's upcoming TV service, but one part of the deal has eluded us: how much T-Mobile paid for Layer3. Now that info has been revealed.
T-Mobile paid around $325 million for Layer3 TV. That's according to an SEC document that T-Mobile filed today as part of its Q4 2017 earnings release.
T-Mobile plans to launch its pay TV service in 2018. It'll combine traditional cable TV channels with online video in a single interface, but little else is known about what it'll be like to use or how much it'll cost.
T-Mo has said that nearly 200 Layer3 TV employees are joining T-Mobile as part of this acquisition and that Layer3 CEO Jeff Binder will join T-Mo as an Executive Vice President and member of the Senior Leadership Team, in addition to leading the TV team.
Via: Multichannel
Source: SEC