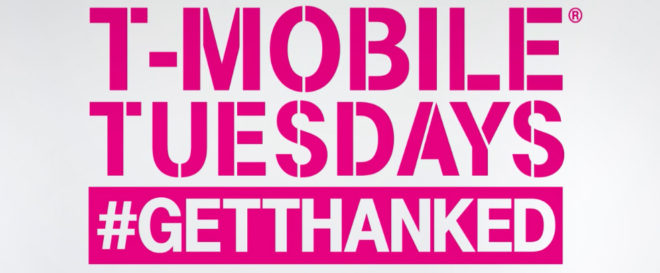 One day after confirming that a free MLB.TV subscription is coming to T-Mobile Tuesdays at the end of March, T-Mo has revealed what it has in store for the first Tuesday of next month.
For the March 6 edition of T-Mobile Tuesdays. T-Mo customers can get a free $2 Dunkin' Donuts card, a HotelStorm offer, and 30 percent off Google Express. With Google Express, you can buy products from stores like Walmart, Costco, Target, and Petsmart using a single checkout and then have them delivered to your door.
Also coming next Tuesday, and every Tuesday in March, is 10 cents off per gallon of gas from Shell. Rounding out next week's gifts is $30 off at Home Chef, a meal kit company, and $10 Amazon gift card.
There will be two grand prize winners next week, and each one will receive their choice of a new Samsung Galaxy S9 or Samsung Galaxy S9+. Each winner will also get a check for $330 that can be used for taxes or other expenses.
Source: T-Mobile Tuesdays