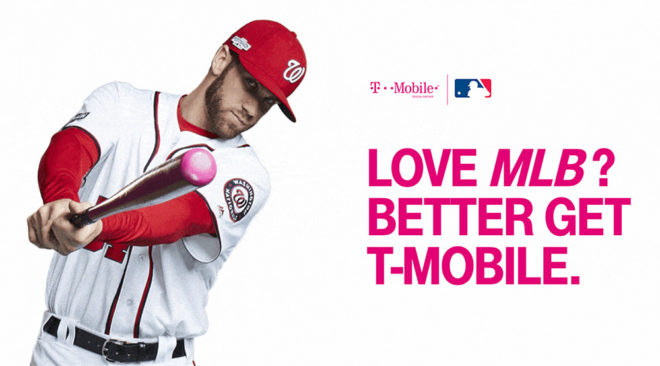 For several years now, T-Mobile has treated its customers to free Major League Baseball (MLB) games using the MLB's streaming service. Today we've learned that that offer will be available again in 2018.
T-Mobile will offer a free MLB.TV regular season subscription to its customers through the T-Mobile Tuesdays app. You'll need to redeem your free subscription between March 27 and April 2.
Because you must be a T-Mobile subscriber to get this deal, you'll need to be connected to the T-Mo network to sign up. The offer is also only available to new MLB.TV subscribers, so if you're currently signed up for the service, you'll need to cancel by 8:00 pm ET on March 23.
An MLB.TV subscrption allows you to watch every out-of-market regular season game live or on demand. You can choose either home or away feeds when watching a game.
A season-long subscription to MLB.TV normally costs $115.99 per year, so this is a pretty great deal for baseball fans on T-Mobile. It's great to see this deal return for another year, and I'm betting that for some customers, it's one of the main reasons that they stick with T-Mobile.
Source: T-Mobile