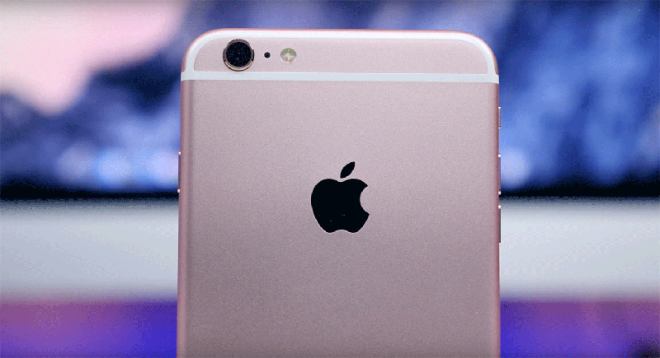 Apple found itself in a bit of a controversy last week, when some reports about it slowing down iPhones with older batteries came out. The company confirmed that was doing so at that time, and today it shed a bit more light on the situation.
Apple today posted a message to further explain why it slowed down iPhones with older batteries and what it plans to do in the future. With the update to iOS 10.2.1, Apple made it so that iOS can dynamically manage the max performance of some system components when necessary to prevent an unexpected shutdown. Sometimes this won't be noticed by the user, Apple says, but sometimes it can result in longer app launch times and other instances reduced performance.
Because iOS 10.2.1 did reduce the occurrence of unexpected shutdowns with the iPhone 6, iPhone 6 Plus, iPhone 6s, iPhone 6s Plus, and iPhone SE, Apple extended this functionality to the iPhone 7 and iPhone 7 Plus with the update to iOS 11.2.
This fall, though, Apple began getting reports about users seeing slower iPhone performance in some situations. Originally it was thought that this was related to the upgrade to a new OS and minor bugs in the initial release that've now been fixed, but Apple now believes that the continued aging of the original batteries in the iPhone 6 and iPhone 6s models is also contributing.
In order to fix this issue and address consumer concerns, Apple says that it'll reduce the price of out-of-warranty battery replacements for the iPhone 6 and later models. From late January 2018 to December 2018, the cost of a battery replacement for these devices will drop from $79 to $29.
Additionally, Apple will release an iOS update in early 2018 that will give users more visibility into the health of their iPhone's battery. This will help them to better understand if the battery's condition is affecting the performance of their iPhone.
One of the big complaints about what Apple did is that it slowed the performance of older iPhones without telling the owners anything. If Apple had included a message in iOS that explained to owners that their battery was degrading, that performance would be slowed as a result, and that getting a battery replacement would fix the issue, the company could have avoided this controversy altogether. The good news is that Apple is going to be more transparent with its users starting next year.
Do you have an older iPhone that's been performing slowly lately? If so, are you going to take advantage of Apple's cheaper battery replacements next year?
Source: Apple