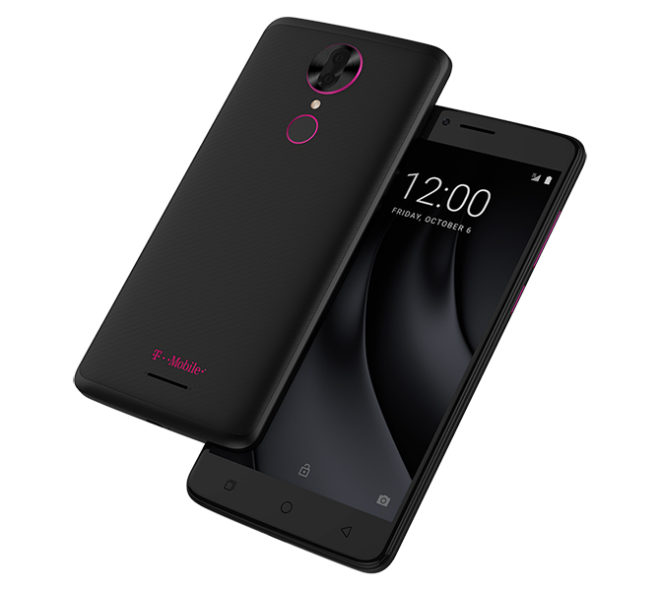 T-Mobile's own-brand Revvl line of smartphones is growing today with the debut of the Revvl Plus.
The T-Mobile Revvl Plus will be available this Friday, November 17th. It'll cost $8 down and $8 per month for 24 months on EIP or $0 down and $9 per month with an 18-month JUMP! On Demand lease.
As its name suggests, the Revvl Plus is bigger than the Revvl that launched in August. The Revvl Plus features a 6-inch 1920×1080 display and a 3,380mAh battery. It's also packing an 8-megapixel front-facing camera, and around back there's a dual camera setup with 13-megapixel and 5-megapixel sensors.
Inside the Revvl Plus's black and magenta-colored shell is a 2.0GHz octa-core Qualcomm MSM8953 processor, 2GB of RAM, 32GB of storage, and a microSD slot for adding more storage. The Revvl Plus includes support for LTE bands 2, 4, 5, 12, and 66.
Rounding out the Revvl Plus's feature set is a rear-mounted fingerprint reader and Android Nougat.
The Revvl Plus looks like a nice addition to T-Mobile's own-brand smartphone lineup. It's a few bucks more per month than the standard Revvl, but it's still got a pretty affordable price tag, and those extra dollars get you upgraded specs like a bigger screen, bigger battery, and dual rear camera setup.
Does the combination of the Revvl Plus's price and upgrades have you interested in T-Mo's newest phone?
Source: T-Mobile