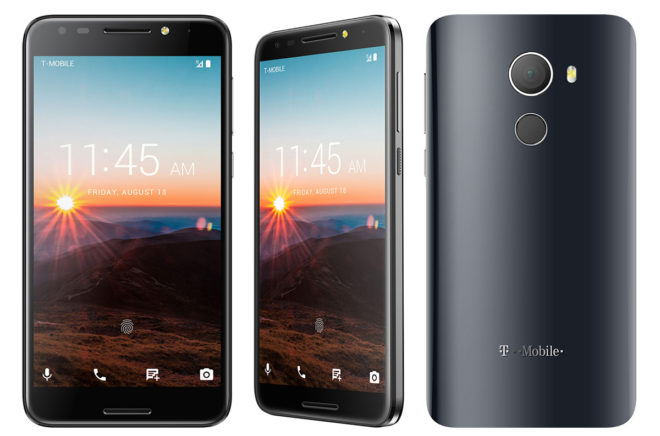 After numerous leaks, the T-Mobile Revvl is now official.
T-Mobile today confirmed that the Revvl, its new own-brand Android phone that's made by Alcatel. The T-Mobile Revvl will be available tomorrow, August 10, with pricing set at $0 down and $5 per month with JUMP! On Demand or $5 down and $5 per month with EIP. Full retail price is $125.
When it comes to specs, the T-Mobile Revvl runs Android 7.0 Nougat on a 5.5-inch HD display. It's got 13-megapixel rear and 5-megapixel front cameras, a quad-core MediaTek MT6738 processor, and 2GB of RAM, There's 32GB of storage included, but there's also a microSD slot so you can add more storage if you'd like.
Rounding out the Revvl's feature set is a rear fingerprint reader and a 3000mAh battery.
T-Mobile touts the Revvl as a "feature-packed phone" that won't cost a boatload. While the Revvl may not appeal to those customers that want flagship-tier hardware, the device does look solid for its price tag. So if you're in the market for a new smartphone that'll be easy on the wallet, you may want to give the T-Mobile Revvl a look tomorrow.
Source: T-Mobile