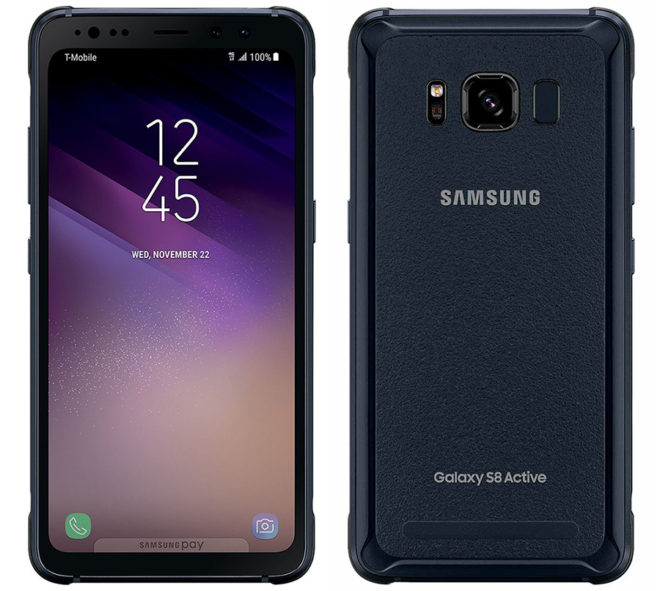 Today's a big day for phone releases at T-Mobile, as there are three new Android phones hitting T-Mo's shelves.
First up is the Samsung Galaxy S8 Active. Samsung's rugged Galaxy S Active models have been exclusive to AT&T in the past, but that's changing with the Galaxy S8 Active with releases on Sprint and T-Mobile.
The S8 Active is priced at $100 down and $30 per month for 24 months (FRP: $820) on EIP or $100 down and $29 per month with an 18-month JUMP! On Demand lease.
Samsung's Galaxy S8 Active features more rugged body than the glass-covered Galaxy S8, boasting a metal frame with bumpers and textured back. It also meets MIL-STD-810G which means it can withstand extreme temperatures, low pressure, and more. It's also water and dust resistance.
One of the most notable features of the S8 Active is its 600MHZ LTE (Band 71) support. That makes it the second phone on T-Mobile to support 600MHz coverage, which is currently live in Cheyenne, Wyoming and Scarborough, Maine and is slated a handful more markets in 2017, including west Texas and eastern Washington.
The Galaxy S8 Active also features a 5.8-inch 2560×1440 Super AMOLED display, 12MP rear and 8MP front cameras, Snapdragon 835 processor, 4GB of RAM, 64GB of storage, and a microSD card slot. It's powered by a 4,000mAh battery.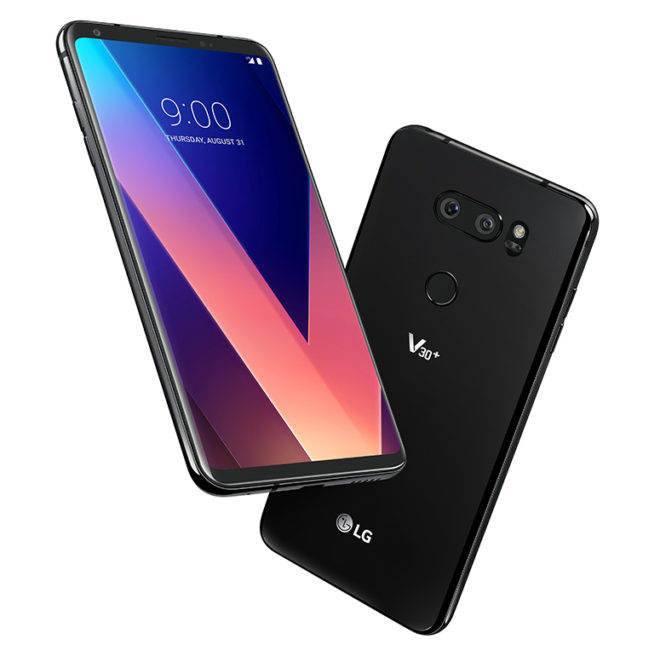 Also launching today is the LG V30+. It's priced at $130 down and $30 per month for 24 months (FRP: $850).
The LG V30+ is largely similar to the LG V30 that launched earlier this year, offering specs like a 6-inch 2880×1440 display, 16MP standard rear camera with f/1.6 aperture and 13MP wide angle camera with f/1.9 aperture, Snapdragon 835, and 4GB of RAM. Its one big differentiator is that it's got 128GB of built-in storage, double that of the regular V30.
The LG V30+ also supports T-Mobile's 600MHz LTE coverage.
Also of note is that both the Samsung Galaxy S8 Active and LG V30+ are eligible for T-Mobile's holiday BOGO deal that launches today. With it, you can buy one smartphone and get a second for free. Devices from Apple, Samsung, and LG are eligible, and you'll need to add a line and buy both phones on EIP to qualify for this deal.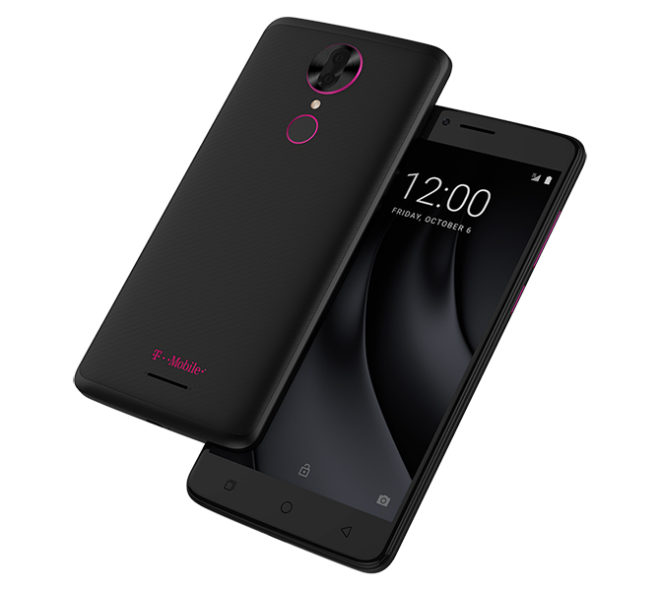 Rounding out today's smartphone launches is the T-Mobile Revvl Plus. This is a more affordable alternative to the other two devices, coming in at $8 down and $8 per month for 24 months on EIP or $0 down and $9 per month through JUMP! On Demand.
The T-Mobile Revvl Plus has a 6-inch 1920×1080 display and 8MP camera on its face, and around back there's a dual camera setup with 13MP and 5MP cameras as well as a fingerprint reader below it. Also included is an octa-core Snapdragon 625 processor, 2GB of RAM, 32GB of storage, a microSD card slot, and a 3,380mAh battery.
Do any of the Android phones launching today at T-Mobile interest you?
Sources: Samsung Galaxy S8 Active, LG V30+, T-Mobile Revvl Plus