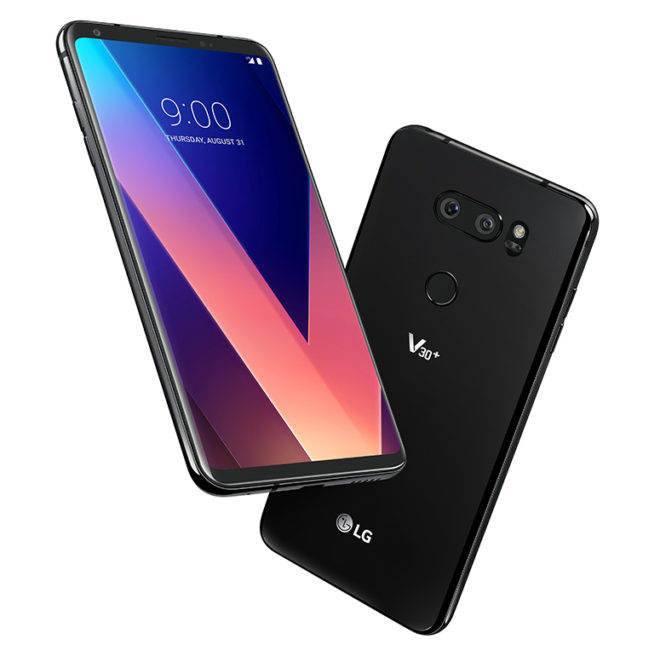 Nearly one month after the LG V30 launched at T-Mobile, it's been revealed that a second version of the LG flagship is making its way to Magenta.
The LG V30+ will launch at T-Mobile on November 17th. T-Mo says that it'll be available in "limited quantity", so if you want a V30+, you may want to act fast.
Pricing for the T-Mobile LG V30+ will be set at $130 down and $30 per month for 24 months, which is total price of $850. The V30+ will not be offered through JUMP! On Demand.
So what's the difference between the LG V30 and the LG V30+? They're largely the same, including the 600MHz LTE support on T-Mobile, but the V30+ comes with 128GB of built-in storage while the V30 has 64GB. Both phones do come with a microSD slot for adding more storage if you need it.
T-Mobile also notes that the LG V30+ comes with a "premium headset".
Other features of the LG V30+ include a 6-inch 2880×1440 display, 16-megapixel standard camera with f/1.6 aperture, 13-megapixel wide angle camera with f/1.9 aperture, and a 5-megapixel wide angle front-facing camera. There's also a Snapdragon 835 packed into the V30+'s body along with 4GB of RAM and a 3,300mAh battery.
Source: T-Mobile