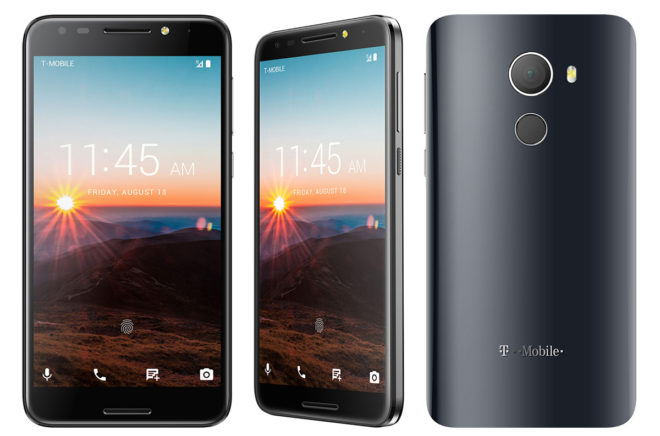 Nearly two months after T-Mobile launched the own-brand Revvl (shown above), new details have leaked about a second model in the Revvl family.
T-Mobile is planning to introduce a Revvl Plus soon, says BayStreet Research. Details on the device are still light, but it'll reportedly have a bigger screen and upgraded specs compared to the original Revvl. The Revvl Plus is also expected to cost $100 more than the Revvl.
For reference, the T-Mobile Revvl features a 5.5-inch 1280×720 display, 13-megapixel rear and 5-megapixel front cameras, a quad-core processor, 2GB of RAM, 32GB of storage, and a 3,000mAh battery. It's priced at $150.
We'll have to wait and see what kind of features the Revvl Plus might pack. The focus of the T-Mobile Revvl is to offer a "bang for your buck" phone with an affordable price, so the Revvl Plus may be a mid-ranger with a few upgrades over the Revvl at a slightly higher, but still affordable price. So if the original Revvl caught your eye but you'd like something a bit higher-end, you may want to keep an eye out for this Revvl Plus.
Source: FierceWireless