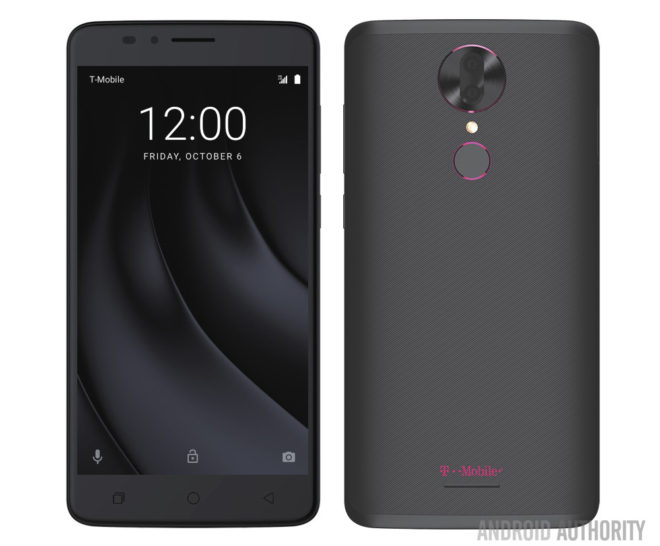 Today we learned a lot more about the T-Mobile Revvl, T-Mo's new own-brand Android phone. But that's not the only own-brand smartphone that T-Mobile has in the works.
Details on an unannounced device called the T-Mobile Alchemy have surfaced. Images of the Alchemy have been shared by Android Authority, who say that the phone is manufactured by Coolpad.
Spec details for the Alchemy are still light, but we can see that it's got a dual rear camera setup with a fingerprint reader below it, and around front there's a set of capacitive Android navigation buttons. Also said to be included is a microSD card slot, a microUSB port, and a 3.5mm headphone jack.
On the software side, the T-Mobile Alchemy is said to run a stock version of Android, but (unsurprisingly) come with at least one T-Mobile app preinstalled.
T-Mobile has offered a few Coolpad smartphones in the past, so it's certainly possible that T-Mo could team up with Coolpad to release a T-Mobile-branded smartphone. There's no telling when this Alchemy could launch or how much it'll cost when it does — though it looks like an affordable handset — but perhaps we'll learn more soon.
Source: Android Authority