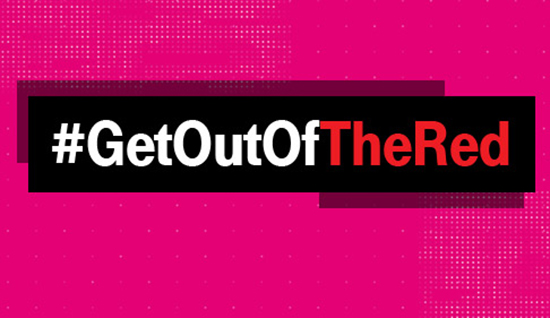 UPDATE: T-Mobile has confirmed to me that while PDP+ is no longer required, customers that want to take advantage of #GetOutoftheRed must sign up for a T-Mobile One Plus ($10 per month) or T-Mobile One Plus International ($25 per month) add-on.
Two months after its launch, T-Mobile has made a change to its #GetOutoftheRed promotion.
Starting August 2nd, T-Mobile will no longer require switchers to enroll in Premium Device Protection Plus (PDP+) to qualify for the #GetOutoftheRed promo. PDP+ is a $15 per month insurance plan that protects against loss, theft, and accidental damage and also includes McAfee ID Protection, McAfee Content Protection, and more.
With the #GetOutoftheRed promo, Verizon customers can switch to T-Mobile and bring their iPhone SE, iPhone 6s, iPhone 6s Plus, iPhone 7, iPhone 7 Plus, Google Pixel, and Google Pixel XL. T-Mo will pay off whatever remaining balance is left on the device and the customer can keep their phone. The promo previously required switchers to sign up for PDP+, but that will no longer be the case starting later this week.
This change makes the #GetOutoftheRed promotion a bit more attractive to would-be Verizon switchers, as their T-Mobile bill would be $15 less per month. Some folks just don't care to have insurance on their device, or maybe they don't want insurance through their carrier, and soon customers taking advantage of the #GetOutoftheRed offer won't have to get PDP+ insurance.
Source: T-Mobile