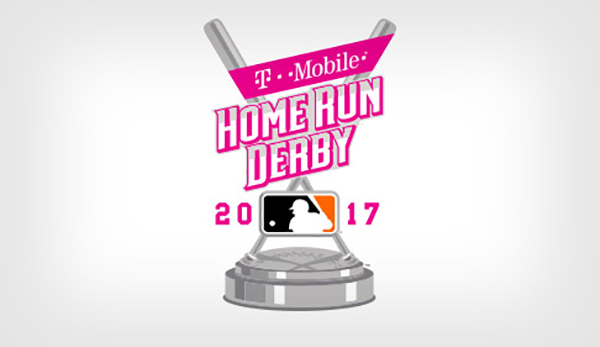 T-Mobile has partnered with the MLB to sponsor the Home Run Derby for the past few years, and today T-Mo confirmed that it's going to sponsor the Derby again in 2017.
The 2017 T-Mobile Home Run Derby is happening July 10th at 8:00 pm ET, and T-Mo has some plans to celebrate the event. The big one is the Bracket Challenge, which tasks entrants with picking a perfect bracket for next week's Home Run Derby. Those who do will have the chance to win four tickets to Game 1 of the 2017 World Series and a $500 MasterCard gift card.
To enter the Home Run Derby Bracket Challenge, point your browser here. You have until 7:59 PM ET on July 10th to enter.
T-Mo will have a few other goodies for anyone that'll be in Miami during 2017 MLB All-Star Wee from July 7th through July 11th. There will be 12 magenta baseballs hidden throughout Miami, and on July 8th and July 9th, @TMobile will give clues to their locations. Folks that find the balls will win a pair of tickets to the Home Run Derby.
T-Mobile also says that during the Home Run Derby's bonus time, every magenta home run will result in a surprise for a section of the ballpark, like $10 MLBShop.com gift cards. And on July 8th, the T-Mobile signature store in Miami Beach will host Miami Marlins barber Hugo "Juice" Tandron to give fans free MLB-inspired haircuts.
Source: T-Mobile