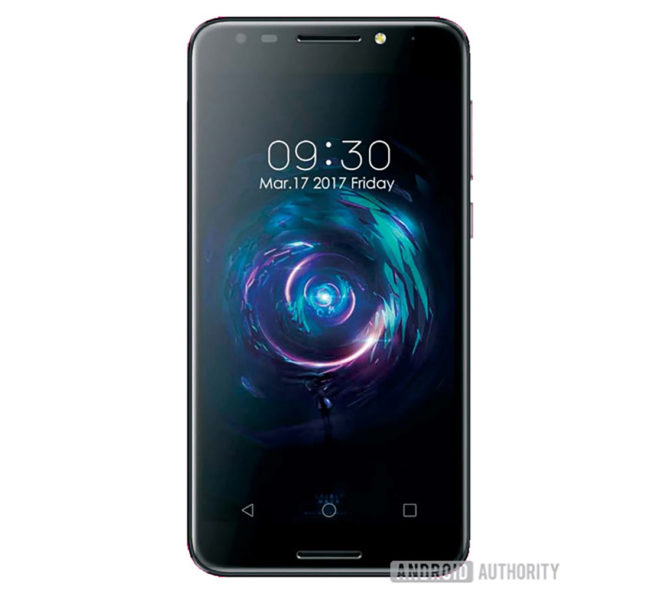 Last month, a report claimed that T-Mobile is planning to launch its own device. Details on the mystery product were pretty light at the time, but that's changing today.
The new phones expected to be launched are called the T-Mobile REVVL series, claims a report from Android Authority. The model you see above is said to be the T-Mobile REVVL T1, which reportedly features a 5.5-inch 1920×1080 display, 13-megapixel rear and 5-megapixel front cameras, 3000mAh battery, and fingerprint reader.
The Android Nougat-powered REVVL T1 is said to be manufactured by TCL, the same company that's manufacturing the BlackBerry KEYone.
Other devices in the REVVL series are said to be called the REVVL T2 and REVVL T3 Pro. None of the specs for these devices are known quite yet, but given that it's got "Pro" in its name, the T3 model could be the highest-end of the bunch.
There's no word on when the REVVL T1 will launch or how much it'll cost when it does, but it's rumored that T-Mobile wants to use the REVVL series to offer phones that have premium specs and affordable prices.
The REVVL T1 shown in today's leak isn't going to compete with new flagships like the Samsung Galaxy S8 or LG G6 in terms of design, but it looks like a nice enough slab of a smartphone. There's still a lot we don't know about the device, including its full spec list and how aggressively T-Mobile plans to price it, but the news that T-Mo may be planning to launch a line of own-brand smartphones certainly is interesting. Stay tuned.
Source: Android Authority