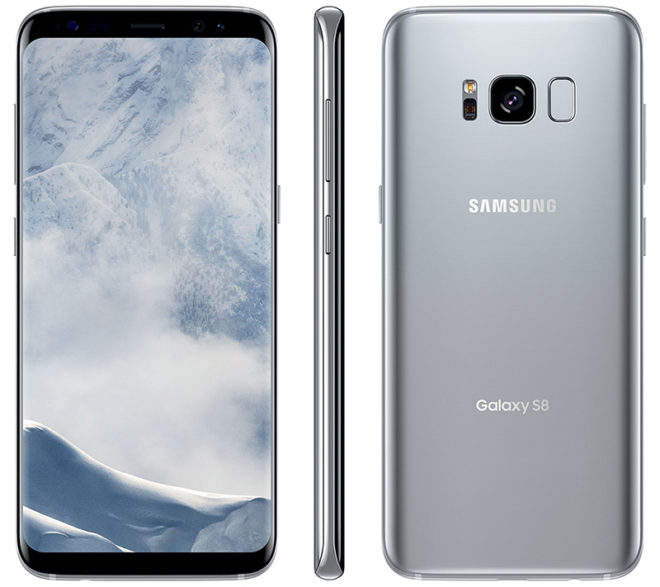 A couple of days after T-Mobile began texting Galaxy S8 pre-order customers to give them a shipping estimate, the next step in the shipping process has taken place.
T-Mobile is now sending out tracking numbers to Galaxy S8 and S8+ pre-order customers, including several TmoNews readers. Keep in mind that this doesn't mean that the phones are shipping quite yet, though. Everyone that I've chatted with so far says that their UPS tracking status reads as "Ready for UPS," so it doesn't sound like there are any GS8s on trucks yet.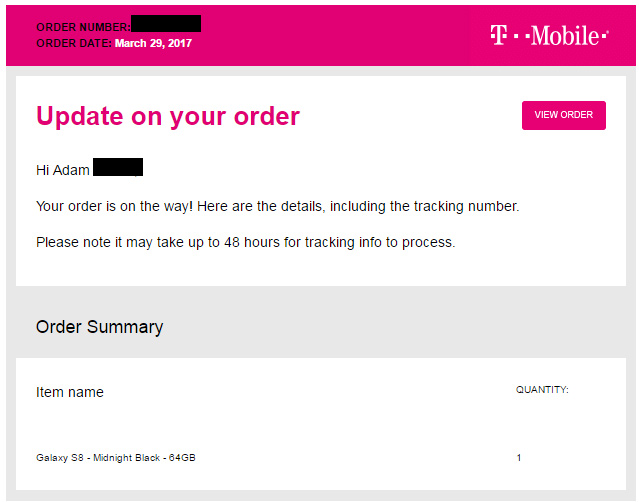 T-Mo previously told customers that it plans to begin shipping Galaxy S8 and S8+ phones on April 19. Some customers have since received texts that say shipments will begin on April 18, so as of right now, we should start seeing phones going out in the middle of next week.
Even though there may not be any Galaxy S8 phones on UPS trucks quite yet, it's still exciting that tracking numbers are going out. And if you pre-ordered your GS8 with overnight shipping, you could still get it before the official April 21 launch date.
Thanks to everyone who contacted me about this!