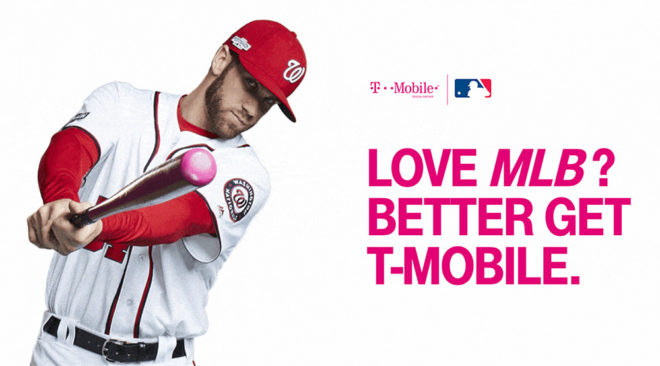 Today's the day, baseball fans.
T-Mobile is now offering a free MLB.TV Premium subscription for the 2017 MLB season. You'll need the T-Mobile Tuesdays app to get it, so if you don't already have the app, you can get the Android version here and the iOS version here.
With MLB.TV Premium, you can watch every out-of-market game for the 2017 MLB season. Also included is the choice of home or away broadcasts, live game DVR, and multi-game viewing. You get a free subscription to the MLB At Bat Premium app, too, which will let you watch games on or Android or iOS device.
Also included with T-Mobile Tuesdays today is a $2 Dunkin' Donuts promo card and a free movie rental or TV show purchase from VUDU worth up to $5.
The prizes for this week's T-Mobile Tuesday include a $50 MasterCard gift card for second prize winners, a $100 MastCard gift card for 100 first prize winners, and one grand prize that includes a trip for two to the 2017 MLB All-Star Game.
Source: T-Mobile Tuesdays