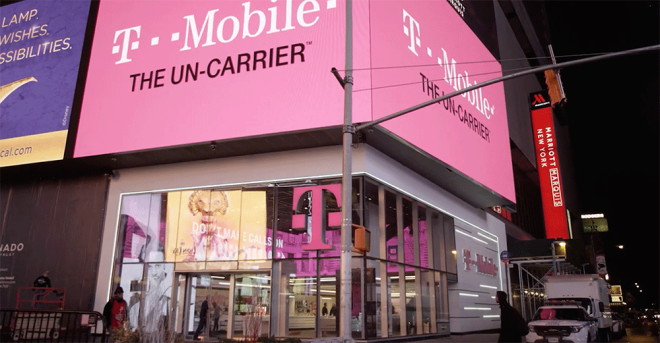 T-Mobile is kicking off its week with an award win.
T-Mobile has been named one of the World's Most Ethical Companies by the Ethisphere Institute. This is the ninth year in a row that T-Mo has won this award.
The evaluation process for the award sees Ethisphere examine a company's performance in five categories to determine its ethics level. The biggest piece of a company's Ethics Quotient score is its Ethics and Compliance Program, which is 35 percent of a score and measures program oversight and tone at the top, training and communication, enforcement and discipline, and more.
Other categories that factor into the Ethics Quotient score include Corporate Citizenship and Responsibility, which is 20 percent of an EQ rating. This category includes corporate philanthropy and workplace impact and well-being. Rounding out the categories that factor into an EQ score are Culture of Ethics, which is 20 percent of score and includes the efforts to establish an ethical tone within a company; Governance, which is 15 percent of an EQ score and measures the quality of systems to ensure risk management; and Leadership, Innovation, and Reputation, which is 10 percent of an EQ score and measures the legal compliance and ethical track record of a company along with its ethical reputation among employees and customers.
Here's T-Mobile CEO John Legere's statement on this World's Most Ethical Company award win:
"The change we're driving in this industry would not be possible without our talented people and their full-on commitment to doing right by our customers. I'm incredibly proud that T-Mobile is – once again – recognized for our continuing commitment to doing things the right way."
The overall Ethisphere list of World's Most Ethical Companies includes 124 winners from around the world. Some of the other winners include names like 3M Company, Dell, Ford, Microsoft, Pepsi, Starbucks, and U.S. Bank.
Sources: T-Mobile, Ethisphere