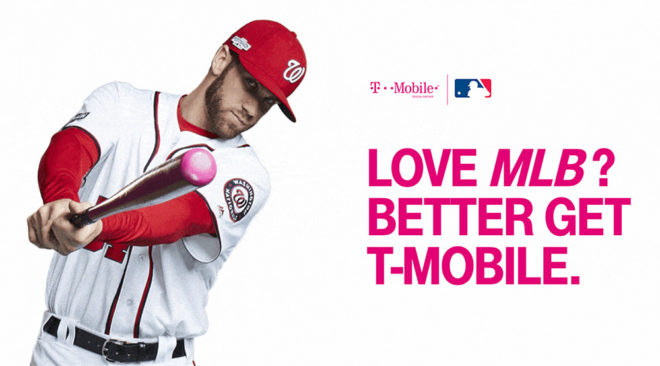 Next Tuesday is the day that T-Mobile customers will can sign up for a free MLB.TV Premium subscription, and now T-Mo has revealed what else is has in store for the April 4 edition of T-Mobile Tuesdays.
The big gift for all T-Mobile customers next week is a free one year subscription to MLB.TV Premium, which gives you access to every out-of-market game for the 2017 MLB season as well as features like home or away broadcasts, live game DVR, and multi-game viewing. Also included is a free subscription to the MLB At Bat Premium app for iOS and Android.
You will have to use the T-Mobile Tuesdays app (Android, iOS) to get your free MLB.TV Premium subscription, so be sure to have the app ready once the calendar flips over to April 4.
Other gifts available to T-Mo customers on April 4 include a free baseball movie rental on VUDU and a $2 Dunkin' Donuts promo card.
Next week's grand prize is an all-expense-paid trip to MLB All Star Week, which takes place July 9-12 in Miami, Florida. Other prizes will include $100 and $50 MasterCard gift cards for MLB gear.
Source: T-Mobile