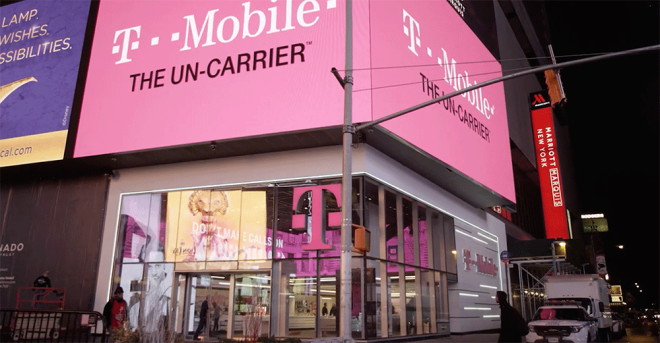 T-Mobile today unleashed a few new prepaid rate plans.
There are two new Simply Prepaid plans that include unlimited talk, text, and data, with either 4GB or 6GB of 4G LTE data. Pricing for these plans is set at $45 or $55 per month, respectively.
These new plans also include Wi-Fi Calling, mobile hotspot, Music Unlimited for streaming music that doesn't count against your data usage, and Data Maximizer for optimizing your streaming video to 480p to use less data. Add-ons include Mexico and Canada usage for $5 per month and Stateside International Calling, which offers unlimited calling to landlines in more than 70 countries and unlimited calling and texting to mobile numbers in more than 30 countries, for $15 per month.
Another new prepaid plan that's now available is the T-Mobile One Prepaid plan. Priced at $75 per month, it includes unlimited talk, text, and 4G LTE data, as well as Wi-Fi Calling and unlimited 3G mobile hotspot.
Other features of T-Mobile One Prepaid include coverage in Mexico and Canada, 200MB of domestic data roaming, Music Unlimited, and Data Maximizer. Add-ons include the aforementioned Stateside International Calling feature for $15 per month and HD Video passes, which get you unlimited HD video streaming for 24 hours at a price of $3 each.
T-Mobile says that it's no longer offering its Simple Choice prepaid plans to new customers, but that existing customers on those plans can stay on them if they'd like. Also of note is that while T-Mobile is still advertising its $30 plan that includes 100 minutes, unlimited text, and unlimited data with 5GB of LTE data, T-Mo tells me that it is no longer selling that plan to customers.
Source: T-Mobile