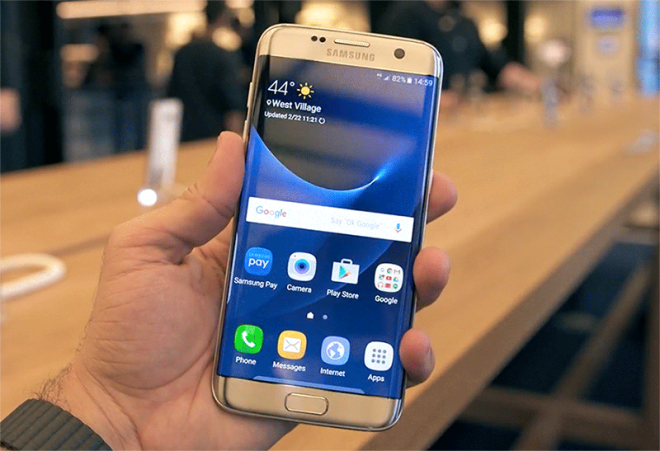 If you missed out on T-Mobile's Galaxy S7 edge sale last month, you've now got another chance to score a discounted Samsung flagship.
Samsung is now selling the T-Mobile version of the Galaxy S7 edge for $429.99, a full $250 off its normal asking price. To make this deal even sweeter, Samsung is throwing in a free 128GB microSD card, giving you ample storage beyond the 32GB that's built in to the phone.
To compare, T-Mobile is currently asking $672 for the Galaxy S7 edge. Buying through Samsung means that you can't get the phone on EIP or JOD, of course, but for those that don't mind getting their phone from Samsung rather than T-Mo, this is a nice deal.
As of this writing, Samsung appears to be sold out of the Black Onyx model of the GS7 edge, but the Blue Coral, Silver Titanium, and Gold Platinum models are still available. Samsung also discounted the regular Galaxy S7, but that model appears to be sold out, too.
While the Galaxy S8 is on the horizon, the Galaxy S7 edge is still a solid Android smartphone with specs that include a 5.7-inch 2560×1440 display, 4GB of RAM, a Snapdragon 820 processor, and a 12-megapixel camera. Also worth mentioning is that T-Mobile has released the Android 7.0 update for its Galaxy S7 edge, so if you take advantage of this deal, you'll be able to get onto Nougat right away.
Via: Android Police
Source: Samsung