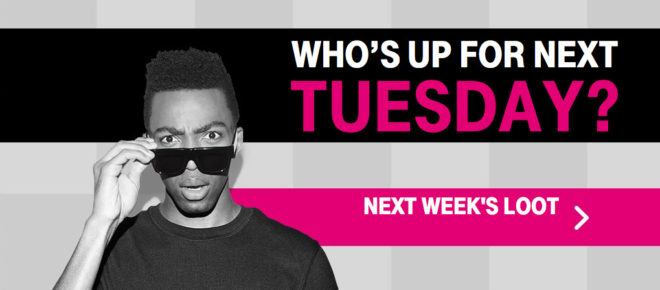 T-Mobile's Magenta Friday promo is happening right now, and there will be Black Friday deals on devices next weekend. And then in between those two events, there's T-Mobile Tuesdays.
The T-Mobile Tuesday for November 22 will offer a free Thanksgiving eCookbook to help you make something tasty for Thanksgiving. T-Mo will also be gifting customers with a free six-month subscription to ShopRunner, which will get you two-day shipping at more than 140 retailers.
Rounding out the free gifts for next week is a free Lyft ride up to $15. T-Mobile is also advertising its Black Friday deals, which include a free Galaxy S7 with device trade-in, free Gear VR, free tablets, and more.
The winner of next week's grand prize will receive a $2,500 gift card to Sur La Table, a website that sells kitchen good like knives, blenders, coffee makers, and more. The grand prize will also include two round trip airplane tickets worth up to $1,200, which T-Mo suggests could be used to invite family or friends to visit, as well as a check for $1,585 to cover taxes or other expenses.
Twenty-five first prize winners will get a Demeyere Industry5 Roasting Pan, and 200 second prize winners will receive a code good for one Sur La Table online cooking class.
Source: T-Mobile Tuesdays