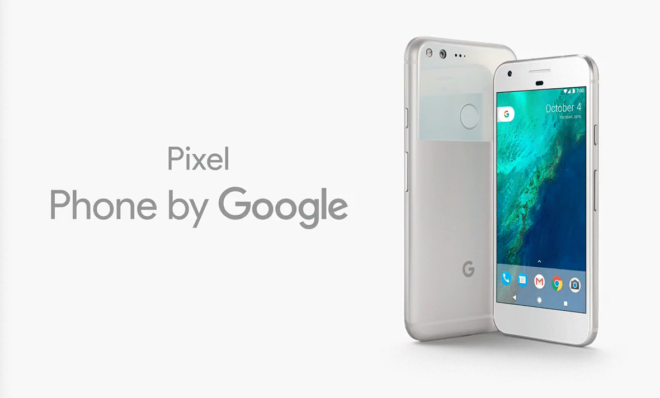 After appearing in countless leaks over the past month or two, Google's new Pixel phones are now official.
Google today introduced the Pixel and Pixel XL, which are touted as being "made by Google" and feature Google branding. The phones launched by Google over the past several years have used the "Nexus" brand in collaboration with other manufacturers, but these new phones carry the "Pixel" brand that's been used for only a few high-end devices that Google have marketed as their own, like the Chromebook Pixel and the Pixel C tablet.
When it comes to raw specs, these Pixels share many features. They've both got 12.3-megapixel rear cameras with 1.55um large pixels and f/2.0 apertures — which Google touts got the highest rating from camera benchmark group DxOMark — and they've both got 8-megapixel front cameras. To help Pixel owners take advantage of these cameras, Google will give them unlimited storage of high-resolution photos and videos on Google Photos.
Continuing on with the shared spec lists, both Pixel phones are powered by Snapdragon 821 processors and 4GB of RAM. They've both got 32GB and 128GB storage options, and they both pack USB Type-C ports and quick charging support, too.
There are a couple of areas where these two phones differ. As you might've guessed by their names, the Pixel XL is a bit larger than the Pixel, offering a 5.5-inch 2560×1440 AMOLED display while the Pixel's got a 5-inch 1920×1080 panel. The Pixel XL's battery is a bit larger, too, measuring in at 3,450mAh while the Pixel's is 2,770mAh.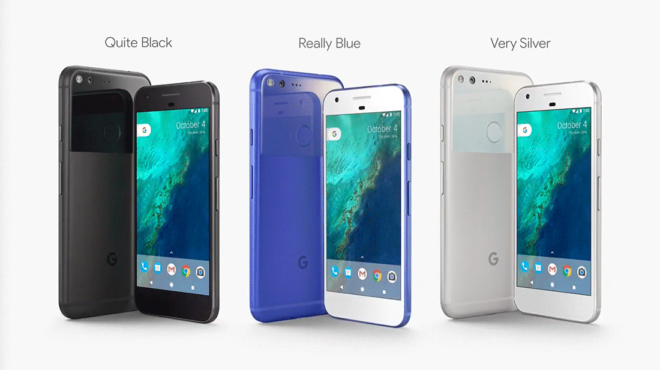 On the software side, both phones are powered by Android 7.1 Nougat. They come with Google Assistant, Google's new voice assistant that can answer your questions, send messages, make dinner reservations, use a Google Now on Tap-style ability to read what's on your screen and give you more info about its contents, and more.
Google Pixel and Pixel XL will be available in three colors: Quite Black, Very Silver, and a Really Blue that Google says is limited edition. Pricing starts at $649 or $27 per month for the 32GB Pixel and goes up to $749 for the 128GB Pixel, $769 for the 32GB Pixel XL, and $869 for the 128GB Pixel XL. Verizon will be Google's exclusive US carrier partner for selling the Pixel phones, but they'll also be available unlocked in the Google Store.
While T-Mobile won't be selling Google's Pixels in its stores, both phones will fully support T-Mobile network features. That includes Extended Range LTE, VoLTE, and Wi-Fi Calling. The Pixel and Pixel XL support LTE bands 1/2/3/4/5/7/8/12/13/17/20/25/26/28/29/30, and when it comes to carrier aggregation, they support 2XCA and 3XCA.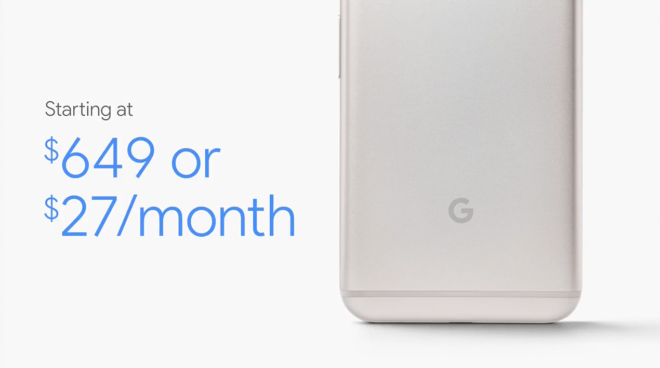 Source: Google