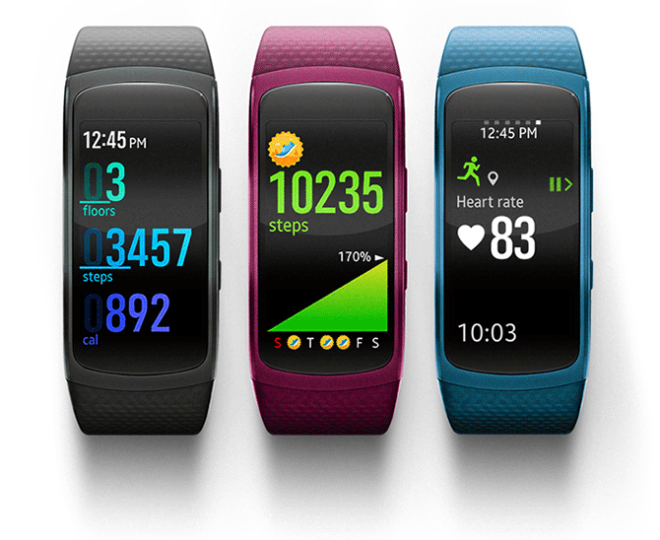 If you're planning on buying the Galaxy Note 7 from T-Mobile, you may get a nice gift to go with your new Android phone.
A new report claims that T-Mobile customers that buy a Galaxy Note 7 will get a free Samsung Gear Fit 2 with their purchase. The Gear Fit 2 is an activity tracker that can gather info on your steps, calories burned, heart rate, and more. It can also show your smartphone notifications and let you send and receive texts and calls.
T-Mobile is currently selling the Gear Fit 2 for $0 down and 24 payments of $7.50 each, or $179.99 full retail. Even if you're not interested in its fitness tracking features, the Gear Fit 2 could make for a nice companion with your new Note 7 by giving you your notifications on your wrist. That's especially true if today's rumor turns out to be real and you can get a Gear Fit 2 for free with the purchase of a Note 7.
The Galaxy Note 7 will make its official debut tomorrow, August 2, and we should get an announcement from T-Mobile about its launch plans following the event. It's rumored that the Note 7 will launch on August 19.
Source: 9to5Google