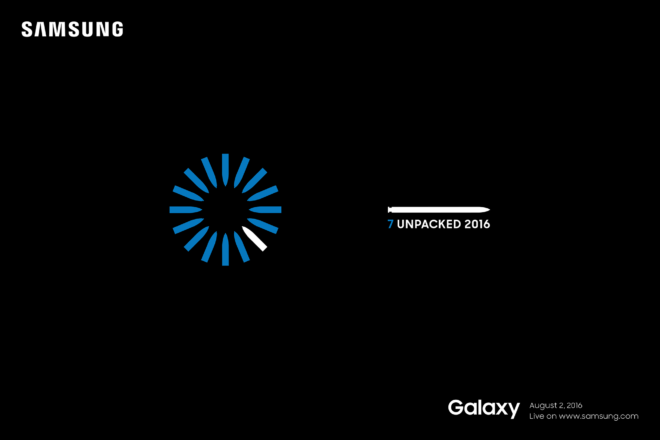 The Samsung Galaxy Note 7 is officially less than one month from making its big debut.
Samsung has announced a Galaxy Unpacked event for August 2, and it's confirmed that the Galaxy Note 7 will be the star of the show. Samsung has even gone ahead and said that, yes, the phone's name will be "Galaxy Note 7." As for why it's skipping the Galaxy Note 6, Samsung explains:
"First and foremost though, you might be curious as to why it's called Galaxy Note7 instead of Galaxy Note6. There are a couple reasons why. First, the Galaxy Note7 will complement our Galaxy S7 and S7 edge, and unify our product portfolio. Second, the Galaxy Note7 will minimize confusion about the latest mobile technology from Samsung, and provide full alignment with Galaxy S smartphone."
The Galaxy Note 7 event will take place at 11:00 am ET in New York City on August 2. There will be a live stream so that we can all watch the Note 7's debut live, and there will also be launch events in Rio De Janeiro and London.
While Samsung hasn't released any images of the Galaxy Note 7 or provided us with any of its specs, a recent leak did claim to give us a clear look at Samsung's next big thing. While the design of the Note 7 may not be dramatically different than the Note 5, the new Note is rumored to offer some features that the Note 5 lacks. For example, it's been said that the Note 7 will have a dual curved edge screen, an iris scanner, and a microSD slot.
Are you thinking about buying the Galaxy Note 7 when it launches?
Source: Samsung