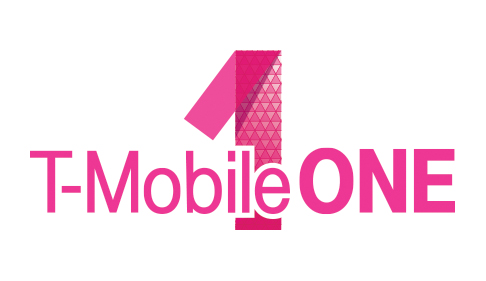 T-Mobile One has received a lot of criticism since its announcement earlier this month, and so in response, today T-Mobile announced that it's making some tweaks to the original plan.
First up, T-Mobile One is now launching on Sept. 1, five days earlier than it was originally slated to. When it launches, T-Mobile One will have increased mobile hotspot speeds. The plan originally offered unlimited mobile hotspot at 2G (128kbps) speeds, but now T-Mobile says that it will offer 3G (512kbps) speeds for its unlimited mobile hotspot.
Second, T-Mobile One customers will now be able to buy 24-hour HD video passes. These HD Day Passes will cost $3.00 and give T-Mobile One customers 24 hours of unlimited HD video streaming. The HD Day Passes will launch in October.
T-Mobile today also announced an add-on to T-Mobile One, called T-Mobile One Plus. This add-on will cost $25 per month per line, bringing the total monthly cost for a single line to $95 per month. T-Mobile One Plus offers unlimited 4G LTE mobile hotspot usage. Previously, T-Mobile One customers could pay $15 per month for 5GB of 4G LTE mobile hotspot.
T-Mobile One Plus also offers unlimited HD Day Passes. That means that you can activate 24 hours of HD video streaming as often as you want.
Finally, T-Mobile One Plus increases the data speeds that customers get while roaming overseas. With T-Mobile One Plus, you'll get speeds up to 256kbps while traveling in the more than 140 countries and destinations supported by Simple Global. That data roaming normally tops out at speeds of 128kbps.
One detail to keep in mind is that T-Mobile's network prioritization is still in effect with these plans. That means that customers that use more than 26GB of data per month may have their data slowed. T-Mo also says that if you do use more than 26GB of data per month, "primary data usage must be on smartphone/tablet."
The revised T-Mobile One plan and the One Plus add-on are improvements over what was announced earlier this month, but some folks may still have criticisms of the plans. For example, T-Mobile One Plus customers get unlimited HD Day Passes, but they'll have to remember to activate them every day if they want HD video every day. If they don't, they'll be streaming at 480p quality.
You should also keep in mind that you can still sign up for T-Mobile's Simple Choice Unlimited plan if you prefer the current offering. Now that T-Mobile One is launching on Sept. 1, though, you've only got a few days to sign up for the existing plan before its replaced by T-Mobile One. If you're already on a plan that you're happy with, you can keep it if you'd like.
So what do you make of revised T-Mobile One and the One Plus add-on? Have the changes convinced you to sign up?
Source: T-Mobile