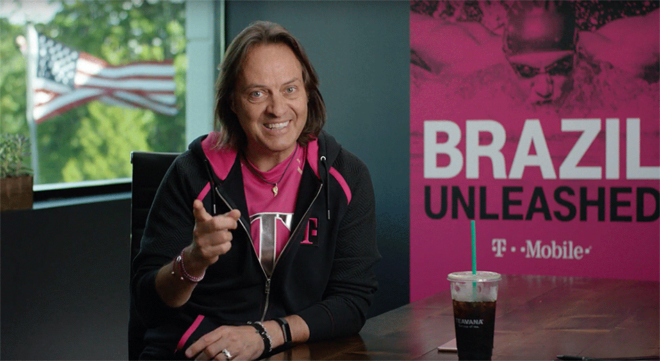 T-Mobile customers traveling to Europe this summer are getting free unlimited high-speed data, and now T-Mo has announced that customers traveling to the Olympics next month will be getting a gift of their own.
T-Mobile's Brazil Unleashed promo will give free unlimited high-speed data to all Simple Choice postpaid customers traveling to Brazil for the 2016 Olympic Games. Customers will also get free calls from Brazil to the U.S., and thanks to Simple Global, they get unlimited texting, too.
The free data and calling in Brazil will begin August 1 and last all month long.
In addition to giving its customers free high-speed data in Brazil, T-Mobile is gifting something to the families of the U.S. athletes that'll be competing there. T-Mo will give 100 family members of U.S. athletes free T-Mobile service, a free Galaxy S7 edge, and Gear 360 camera through October.
And of course, because AT&T is a sponsor of the U.S. Olympic Committee, John Legere couldn't resist taking a shot at them as part of today's announcement:
"AT&T is spending millions to put their logo all over the games as the official sponsor. They introduced a new 'Brazil plan' last month, so their customers can foot the bill for AT&T's VIP parties and private suites in Rio. That couldn't be more different from the Un-carrier. T-Mobile is freeing customers to travel to the Rio Games and use their phones without worry."
Are you or anyone you know going to Brazil for the Olympics?
Source: T-Mobile