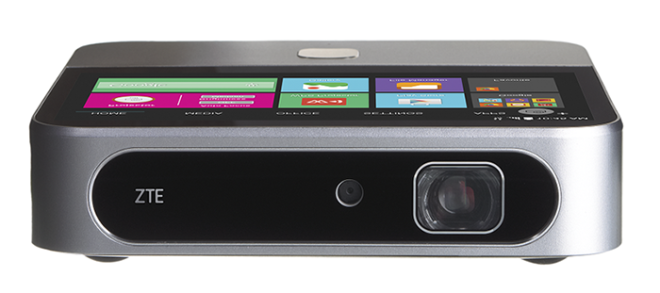 Looks like the ZTE ZMAX Pro isn't the only new ZTE hardware that's coming soon to T-Mobile.
T-Mobile has launched support pages for the ZTE Spro 2, a smart projector/hotspot that runs Android 4.4.4. The Spro 2 has a 5-inch 1280×720 display that you can use to control the device, and it can project images up to 120 inches in size and 1280×720 in resolution. There are also HDMI and full-size USB ports on the Spro 2's backside.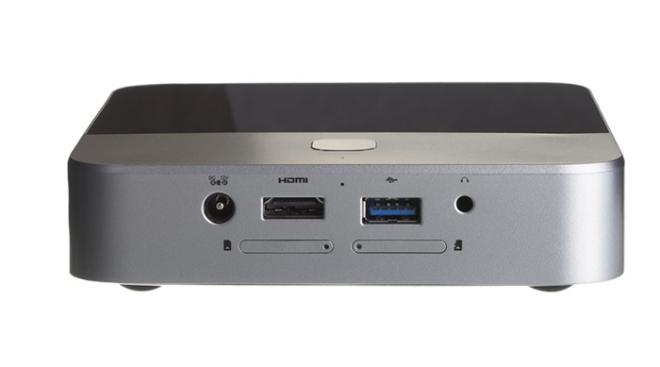 As I mentioned before, the Spro 2 is also a hotspot. It can connect up to 10 other devices to the cellular network using HSPA bands II, IV, and V as well as LTE bands 2, 4, 5, and 12.
Rounding out the ZTE Spro 2's spec list is 2GB of RAM, 16GB of storage, a microSD slot for adding more storage, quad-core Snapdragon 801 processor, and a 6600mAh battery.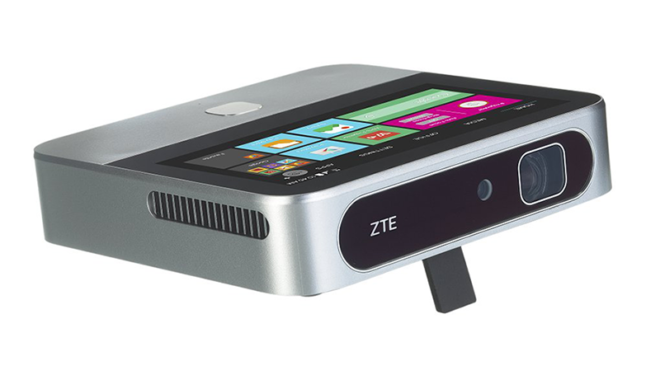 One other detail that's worth noting is that the ZTE Spro 2 has access to the Google Play Store, so you can download apps to the Spro 2 just like you would if it were an Android phone or tablet.
T-Mobile's support pages don't say when the ZTE Spro 2 might launch or how much it'll cost when it does. However, a source tells me that it'll hit store shelves on June 7, so it may not be long before we're able to give ZTE's unique Android-powered projector/hotspot a try.
Thanks, Tin and anonymous!
Source: T-Mobile