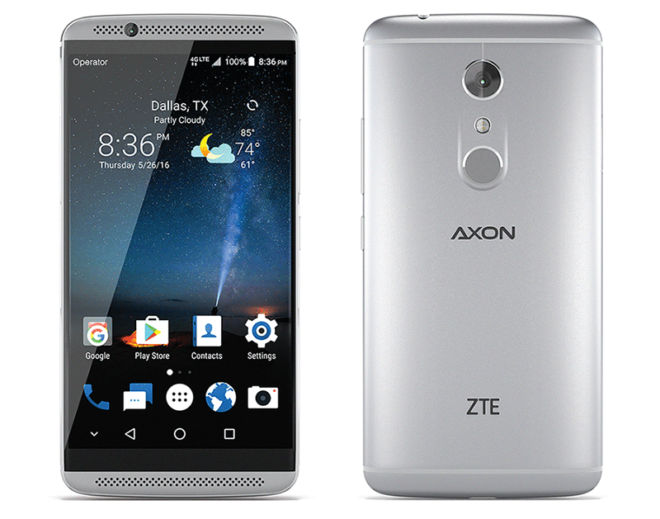 While the ZTE Axon was launched as an unlocked phone sold straight to consumers, ZTE gave it support for T-Mobile band 12 LTE, VoLTE, and Wi-Fi Calling. Now the follow-up is official, and ZTE says that it supports T-Mo, too.
The ZTE Axon 7 is a high-end Android 6.0 phone with a 5.5-inch 2560×1440 AMOLED display. There are front-facing speakers at the top and bottom of that screen, as well as an 8-megapixel front-facing camera. 'Round back there's a 20-megapixel camera with an f/1.8 aperture, phase detection autofocus, and optical image stabilization, as well as a fingerprint reader.
Inside of the Axon 7's 7.9mm-thick body lives a Snapdragon 820 processor, 3250mAh battery with Quick Charge 3.0 support, USB Type-C, and NFC. One model of the Axon 7 will include 4GB of RAM and 64GB of storage, while the second version will bump things up to 6GB of RAM, 128GB of storage, and a Force Touch display, too. However, both phones include microSD slots for adding more storage.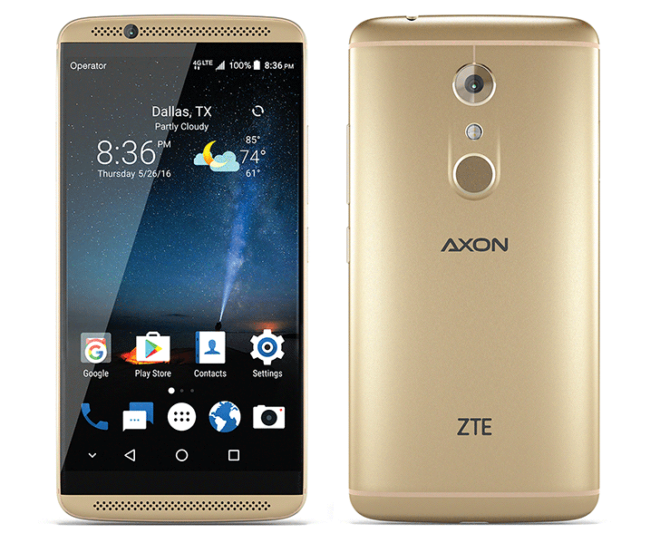 ZTE touts the Axon 7 as being ready for Daydream, the virtual reality platform that Google announced at I/O. ZTE plans to offer its own VR headset as well.
Rounding out the Axon 7's feature set is something that's not a hardware feature, but a customer service one. The Axon 7 includes the Axon Passport Program 2.0, which offers two-year support with unlimited out-of-warranty repairs. ZTE will also ship you replacements or repaired devices for free, and if you want it, ZTE will give you assistance with upgrading, replacements, and setup.
The Axon 7 is launching in China today and will come to the US shortly after. In the US, it'll be available from ZTE, Amazon, Best Buy, B&H, eBay, and Newegg for a price that ZTE hasn't officially announced, but promises will be less than $500. ZTE does say that the Axon 7 will be compatible with T-Mobile, complete with band 12 LTE, VoLTE, and Wi-Fi Calling.