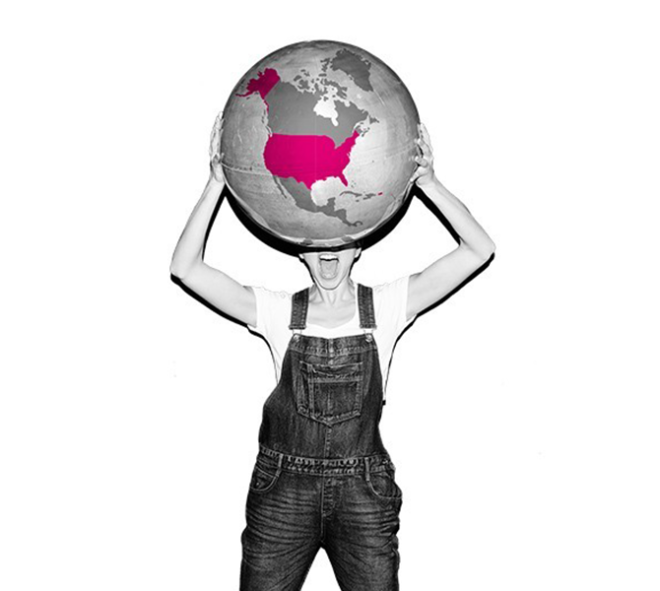 Summer is a popular time to travel, and that includes folks visiting the US from other parts of the globe. For those vacationers, T-Mobile is rolling out a new plan.
The T-Mobile Tourist Plan will be available starting June 12. Priced at $30, it includes 1000 minutes of domestic calling within the US, unlimited data with 2GB of high-speed data, and unlimited texting to the US and more than 140 other countries and destinations.
One other notable feature of the Tourist Plan is that it doesn't include any fees for activation or a SIM card. Customers can just visit and T-Mobile store with an unlocked GSM smartphone, ask for the Tourist Plan, and be on their way.
When it comes to the fine print, there are a few other details worth mentioning. The Tourist Plan includes 200MB of roaming data as well as Wi-Fi hotspot support that'll tap into your 2GB of high-speed data. What it doesn't include, though, are Un-carrier features like Binge On and Music Freedom. Additionally, the Tourist Plan is for single lines only and will automatically expire three weeks after you activate it.
The Tourist Plan is available at T-Mobile stores as well as select dealers that offer T-Mo prepaid service. Some visitors to the US might find it a bit annoying that they have to make a T-Mobile store one of their first stops in order to get cell service rather than buying online. Once they do hit up a T-Mobile store, though, they should be able to quickly and easily get service from a well-established US carrier, which is part of the Tourist Plan's appeal.
Source: T-Mobile