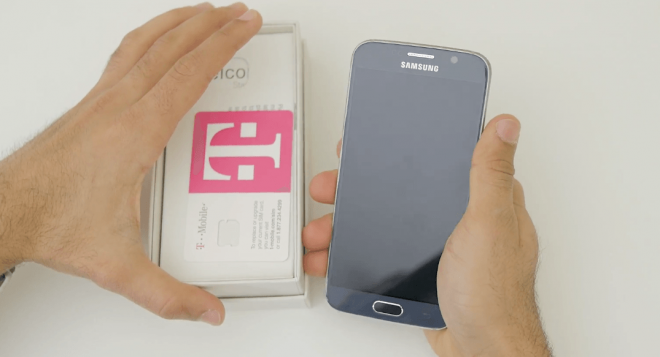 Hot on the heels of the news that T-Mobile could start deploying 600MHz spectrum in 2017, some more hot 600MHz news has come out.
During a J.P. Morgan conference today, CFO Braxton Carter said that T-Mobile will have phones that support 600MHz airwaves ready when it begins to deploy that spectrum. Carter explained that T-Mobile has previously shown that it can work with device makers both on infrastructure and handsets in an effort to "drive the ecosystem really quickly." Carter added that both infrastructure vendors and device makers are working on plans to take advantage of the 600MHz spectrum that's going up for auction.
Carter's statements don't come as a huge surprise since T-Mobile would want to offer 600MHz-compatible hardware so that it's customers can use its shiny new spectrum, but it's still good to hear that T-Mo is focused on getting users on the 600MHz airwaves. And while we're still at least more than a year out from seeing that 600MHz spectrum deployed, at least now you know that your next smartphone could be one that supports 600MHz coverage.
Carter also touched on the rollout of the 600MHz spectrum that it plans to acquire from the upcoming auction. He pointed to T-Mobile's previous acquisition of 700MHz spectrum from Verizon and how T-Mo worked with broadcasters to clear those airwaves in one year and quickly deploy it. "We executed an extremely efficient rollup of that 700MHz spectrum," the CFO said. He went on to acknowledge that while work will need to take place to repack this spectrum, he feels that T-Mo can act quickly to deploy 600MHz spectrum in rural areas, echoing Peter Ewens' statements from last week.
Via: FierceWireless
Source: J.P. Morgan