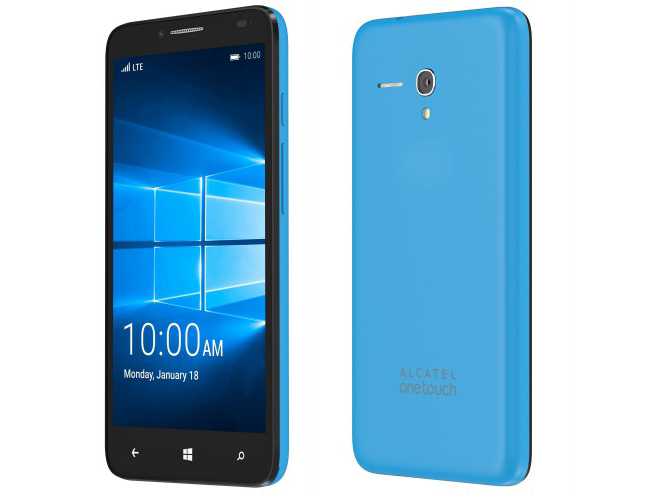 One month after pushing 10586.218 to Windows 10 Mobile devices, Microsoft is now rolling out another Cumulative Update.
TmoNews reader Joe today receive an update to 10586.318 on his Alcatel Fierce XL. The update includes several bug fixes and improvements, like a fix for a bug that could cause unexpected battery drain while the screen is off, and improvements to Cortana. Here's what Microsoft's official changelog for the update looks like:
Reliability, performance and stability improvements.
Fix for a problem that could result in unexpected battery drain while the phone screen is off.
Improvements to the update system to prevent phones getting into a state where attempting to take an update may lead to errors 0x800f081f or 0x80070570.
Fix for a problem that caused some phones to finish the initial setup wizard with an incomplete set of app tiles on the Start screen.
Improvements to the reliability of USB-C connections.
Improvements to Cortana, including a fix for a problem where music playback would not resume after dismissing an incoming text, and a problem with Quiet Hours not setting automatic rules for every day.
Fix for a problem that could result in the phone to hang or restart when visiting certain web pages in Microsoft Edge.
Fix for a problem that caused recorded video to be lost when answering an incoming call on some phones.
Improvements for reliability of internet connection sharing (ICS) and tethering.
Fix for a problem that caused the navigation bar to overlay and hide part of the screen for some apps on certain phones.
If you've got an Alcatel Fierce XL and you haven't yet received this update, you can check for it manually by going into Settings > Update & security > Phone update > Check for updates.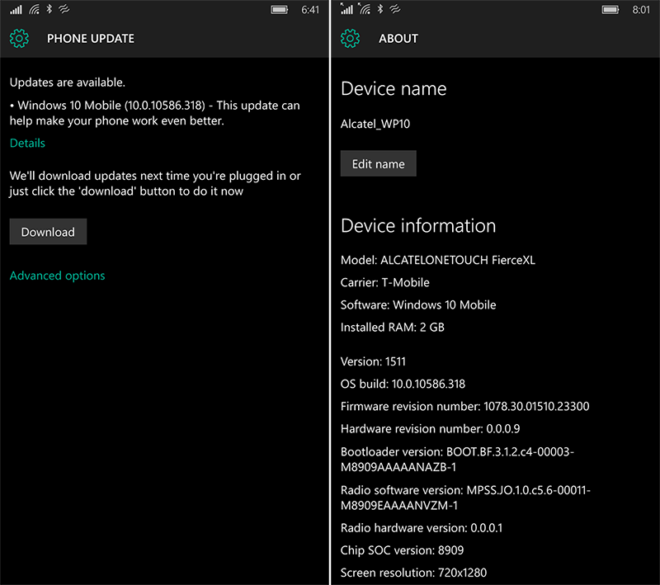 Thanks, Joe!