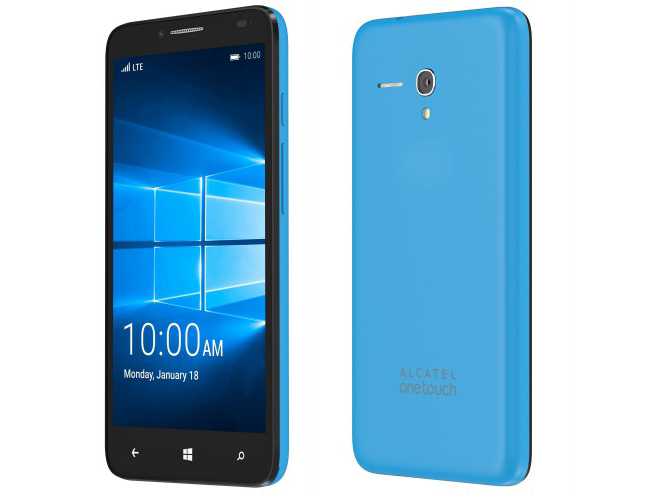 Alcatel Fierce XL owners, it looks like the time to update your phones has come again.
TmoNews reader and Fierce XL owner Joseph today received an update to 10.0.10586.218, which is the April cumulative update for Windows 10 Mobile devices. Here are the changes that are included in the 10586.218 update:
Reliability, performance and stability improvements.
Support for Visual Voicemail on Dual SIM phones. 
Improvements for Bluetooth connectivity, including the reliability of connecting to and staying connected with Bluetooth devices. 
Fix for a problem that caused audio playback to get occasionally interrupted in Groove Music and other music apps when phone display was turned off. 
Improvements for Microsoft Edge browser, including support for configuring a prompt before a file download occurs, support for background downloads, and a fix for a problem where opening a link from an another app wouldn't load the web page. 
Reliability improvements for Cortana reading text messages aloud and usability improvements for Quiet Hours feature. 
Improvements for Store reliability, including a fix for a problem that prevented some apps from being updated and installed. 
Fix for a problem that occasionally caused some apps to show blank tiles after upgrading from Windows Phone 8.1. 
Improvements for PC connectivity via USB on some phones that were upgraded from Windows Phone 8.1.
Since this is a Cumulative Update, it's focused on fixing bugs and improving performance. The list of stability, reliability, and performance improvements from Microsoft is a good length, and so if you've got an Alcatel Fierce XL, you're probably going to want to grab this update as soon as you get the chance. To check for it manually, go into Settings > Update & security > Phone update > Check for updates on your device.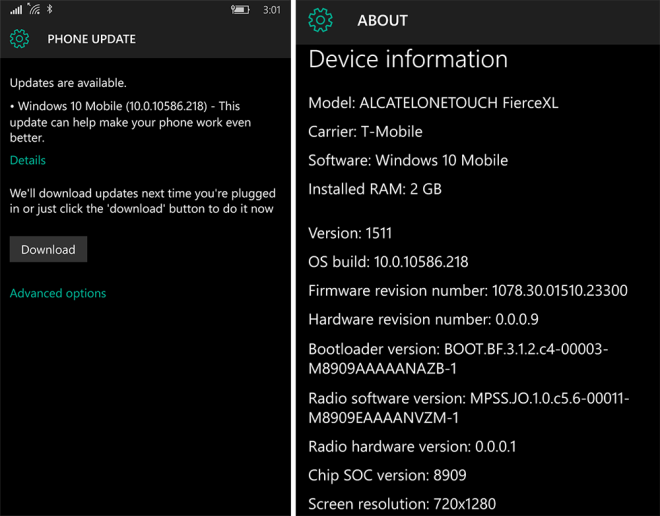 Thanks, Joseph!