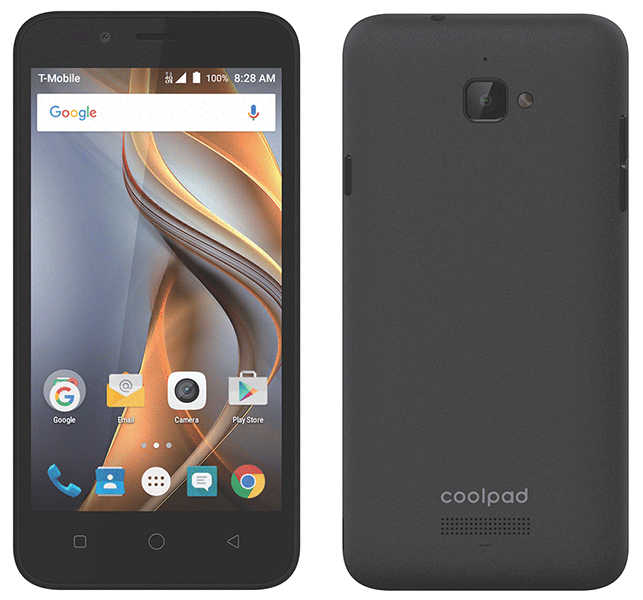 After launching the entry-level Coolpad Rogue last year, T-Mobile and Coolpad appear to be teaming up again to release another Android smartphone.
The Coolpad Catalyst is a new Android 5.1 Lollipop smartphone that's coming to T-Mobile between late May and early July, reports VentureBeat. No price is mentioned, but if its rumored spec list is accurate, it should be pretty affordable like the $50 Rogue that came before it.
The Catalyst is said to pack a 5-inch 854×480 display, 1.1GHz quad-core Snapdragon processor, 4G LTE, 5-megapixel rear camera and a 2-megapixel front-facing shooter. We can also see that there's a rear-facing speaker and a trio of capacitive Android navigation buttons on the Catalyst's front.
While it definitely looks like an entry-level phone, the Coolpad Catalyst does look like a solid upgrade over the Coolpad Rogue for T-Mobile's affordable device lineup. It's not the only entry-level to mid-range phone that's slated to hit T-Mobile in the late May to early June timeframe, though, as today's report says that the LG K10, LG G Stylo 2, Samsung Galaxy J7 (2016), Samsung On5, HTC Desire 530, and LG G Pad X 8.0 are all slated to arrive around that time as well.
Source: VentureBeat