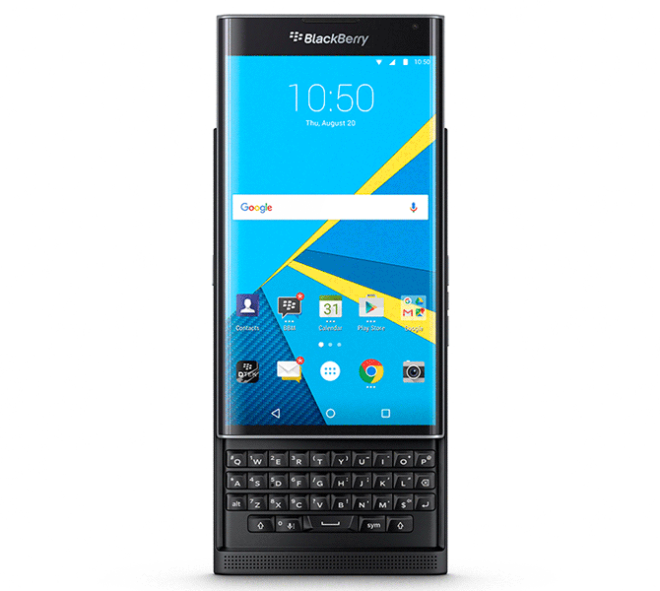 There's some good news for owners of the BlackBerry Priv today, both of the unlocked and T-Mobile variants.
BlackBerry has announced that it's now pushing Android 6.0 Marshmallow to unlocked models of the Priv purchased from ShopBlackBerry.com. It's available over the air, and you can check for the update manually by going into Settings > About > System update > Check for update. BlackBerry says that the update will hit "all major carriers" starting May 3.
As for what's included with the Priv, there are the usual Marshmallow features like Doze mode optimizations to increase standby battery life. There are quite a few Priv-specific goodies, too, like improved app permissions that are integrated with BlackBerry's DTEK security software. BlackBerry has also included a few keyboard features, like more than 200 new and updated emoji, better word prediction and cursor control, and support for swiping to input text both on the virtual and physical keyboards.
The BlackBerry Hub is getting an update of its own, adding support for more social networks like Instagram, Skype, Slack, and Pinterest, and the BlackBerry Launcher has been updated to let you set a default home screen and delete home screens. Finally, BlackBerry's camera app has been updated to offer 24 frames per second video capture at 4K, 1080p, and 720p resolutions as well as slow motion video capture at 120 frames per second.
This is a major update for the BlackBerry Priv, and it's good to see that the time between BlackBerry's beta period and the official rollout was so short. Here's to hoping that T-Mobile starts pushing the update to its Priv on or shortly after May 3 so that everyone else can taste the Marshmallow goodness that unlocked Priv owners are sinking their teeth into today.
Source: BlackBerry