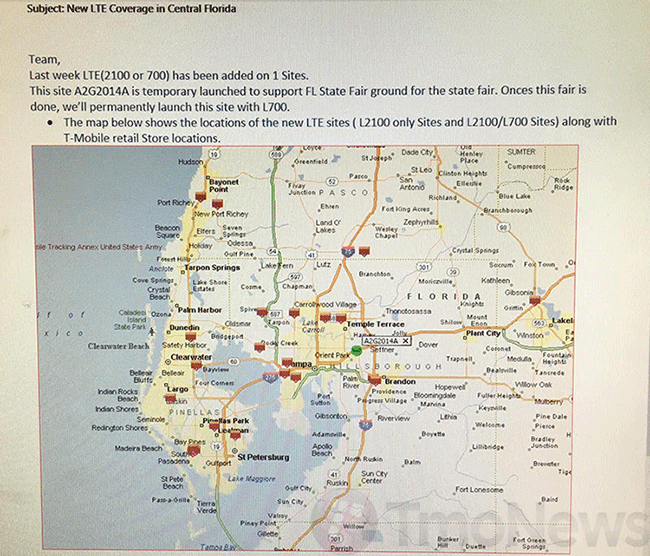 Here's some good news for you folks in central Florida.
A source has sent in the image you see above, which shows that some new LTE coverage has been added to a tower outside of Tampa. The temporary LTE service is meant to provide added coverage for the Florida State Fair, which is taking place in Tampa. Once the fair comes to an end, though, the site will be permanently outfitted with 700MHz LTE.
This news is exciting for anyone that'll be attending the Florida State Fair this week, as it means that they're getting a coverage boost during the fair. And then afterward, the site will permanently treat residents with 700MHz LTE goodness.
Thanks, tipster!