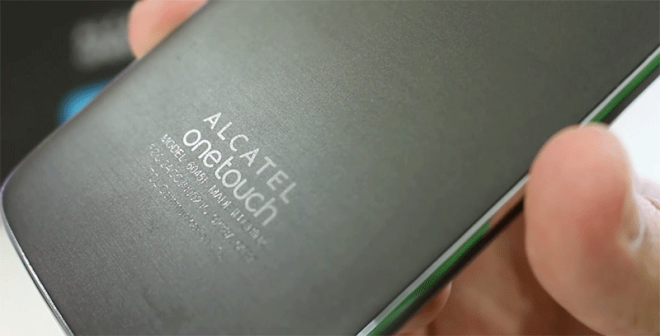 The Idol 3 wowed a lot of folks last year with its solid specs and affordable price, and while T-Mobile didn't sell it directly, it was a nice unlocked option for people on a budget. Alcatel OneTouch hasn't formally announced any follow-ups to the Idol 3, but today the company's website leaked that info.
Support pages for the Idol 4 and Idol 4S briefly appeared on Alcatel OneTouch's site. They've since been pulled, but I grabbed some screenshots before then. According to the leak, the Idol 4 will pack a 5.2-inch 1920×1080 display and 8-megapixel wide-angle camera on its face, as well as a 13-megapixel camera with dual-tone flash on its backside. Inside of the phone will be an octa-core Snapdragon 617 processor, 16GB of storage, a microSD slot for adding more storage, a 2610mAh battery, and Android 6.0. As for RAM, there will apparently be two versions of the Idol 4, with one model packing 2GB of RAM while the other has 3GB.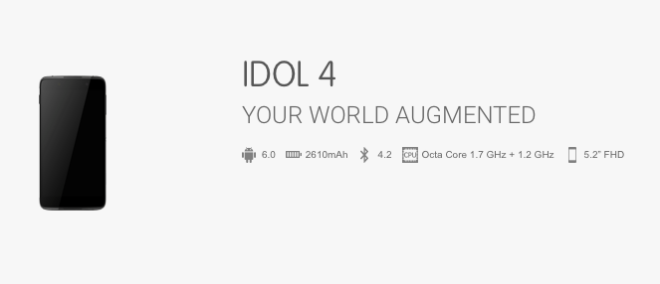 The Idol 4S will be the bigger of the two new Idols, packing a 5.5-inch AMOLED display with a resolution of 2560×1440. Other upgrades that the Idol 4S has over the Idol 4 is an octa-core Snapdragon 652 processor, 16-megapixel rear camera, 32GB of storage, and 3000mAh battery. Rounding out the 4S's feature set is a microSD slot, 3GB of RAM, and an 8-megapixel front camera.
In terms of wireless connectivity, both phones are listed as having models that support LTE bands 2, 4, and 12 and Voice over LTE, and the Idol 4 spec list mentions Voice over Wi-Fi, too. The Idol 4 model 6055H and the Idol 4S model 6070O are the models of interest. We'll have to wait and see if Alcatel OneTouch ends up getting their Idol 4 and 4S certified to play nicely with T-Mobile, though.
The Alcatel OneTouch Idol 3 devices surprised a lot of people last year, offering a lot of bang for your buck. That's why, while Alcatel OneTouch hasn't announced successors to the Idol 3, it looks likely that those devices are coming. If these leaked spec lists turn out to be accurate, the Idol 4 and Idol 4S should offer solid performance. We just have to wait and see if Alcatel OneTouch prices them as competitively as they did the Idol 3 phones.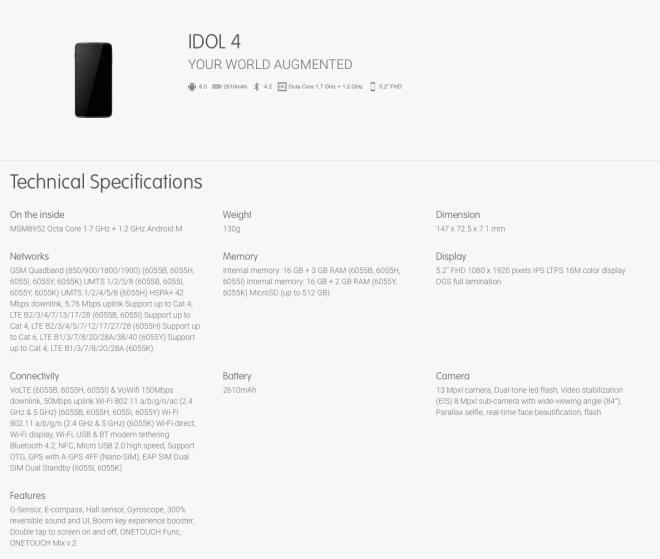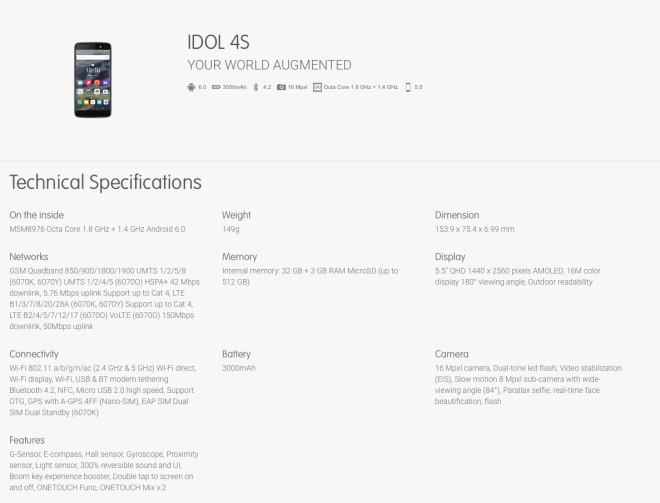 Via: Android Police
Sources: Alcatel OneTouch Idol 4, Alcatel OneTouch Idol 4S