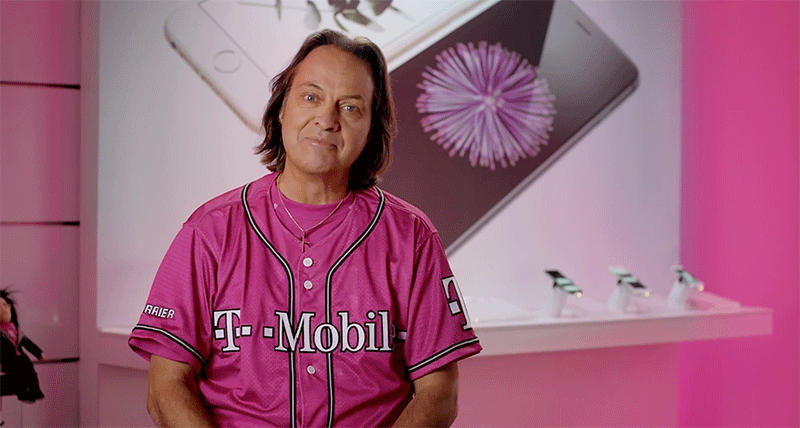 T-Mobile will reveal its Q4 2015 and full-year 2015 results in February, but they couldn't wait until then to share some of the good news.
T-Mobile reports that in Q4 2015, they added 2.1 million total customers, a figure that includes 1.3 million postpaid subs and 469,000 prepaid users. That means that Q4 2015 was the 11th quarter in a row that T-Mo added more than 1 million new customers and the 3rd quarter in a row with more than 2 million adds. Postpaid churn for the quarter finished at 1.46 percent, which is down 0.27 percent year-over-year.
Looking at 2015 as a whole, T-Mobile reports that they added 8.3 million customers, which is the same number that it added in 2014. That includes 4.5 million postpaid adds and 1.3 million prepaid adds. At the end of 2015, T-Mobile served more than 63 million customers.
T-Mobile CEO John Legere had this to say about today's preliminary results:
"In 2015 we AGAIN saw 8.3 million customers come to T-Mobile, and 2.1 million in Q4 – marking 11 consecutive quarters of over 1 million net adds and 3 quarters in a row with more than 2 million total nets for the Un-carrier. That means we added 23,000 customers per day, EVERY DAY for the last two years, so trust me when I say we have NO plans to stop disrupting the status quo in wireless!"
It's kind of crazy to think that T-Mo has added 23,000 customers every day for the past two years, but that's what happens when 16.6 million customers join your network over a two-year period. While it remains to be seen exactly how long T-Mo can keep adding customers at the rate that they've been doing so, one thing that is clear is that the Un-carrier moves are working for John Legere and Co.
Source: T-Mobile