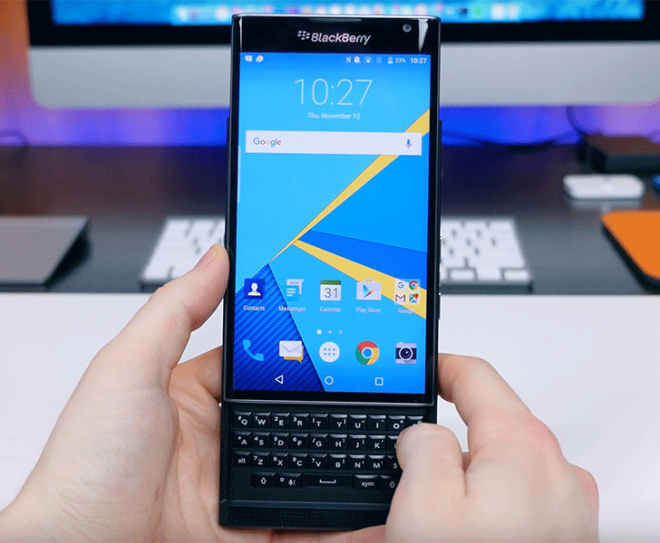 After confirming earlier this month that the BlackBerry Priv is coming on January 26, T-Mobile today dropped its pricing details for BlackBerry's first Android smartphone.
The BlackBerry Priv will be available through JUMP! On Demand at a rate of $0 down and $34 per month for 18 months. After those 18 months are up, you can either return the Priv and upgrade to a new phone or pay off the remaining amount and keep it. The full retail price of the Priv is $719.99, so to pay it off after your JUMP! lease, you'd need to pony up $107.99.
If you'd prefer to get your BlackBerry Priv through an equipment installment plan, you'll be able to do so for $0 down and 24 payments of $30 each. At the end of those 24 months, the Priv will be yours to keep.
To compare, BlackBerry is selling the Priv for $699 in its own online store. In exchange for paying the extra $20 to T-Mobile, though, you're getting the ability to spread the cost of the phone out over 18 or 24 months. And if you decide to buy the Priv through JUMP! On Demand, you're also able to trade in the Priv for a different phone when you end up getting that new phone itch.
So now that T-Mo has laid out all of its BlackBerry Priv launch plans, who's thinking about getting one?
Source: T-Mobile