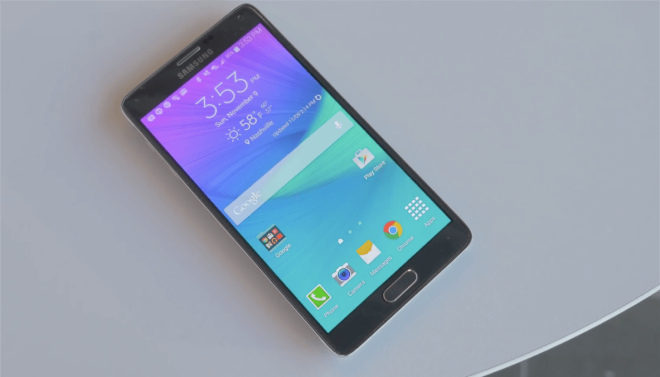 UPDATE: The Galaxy Note Edge is getting an update, too.
Today is Cyber Monday, and while most folks will be focused on deals, Samsung Galaxy Note 4 owners have something else to get excited about.
T-Mobile says that it's now pushing an update to the Galaxy Note 4. There are actually two different updates for the two different versions of the T-Mobile Note 4, which are the N910T and the N910T3. The N910T is getting a 677.68MB update to N910TUVU2DOK2, while the N910T3 is getting a 223.28MB update to N910T3UVU1DOK2. The big difference between these two updates appears to be that the N910 is getting Android 5.1.1, which the N910T3 has had for a few months now.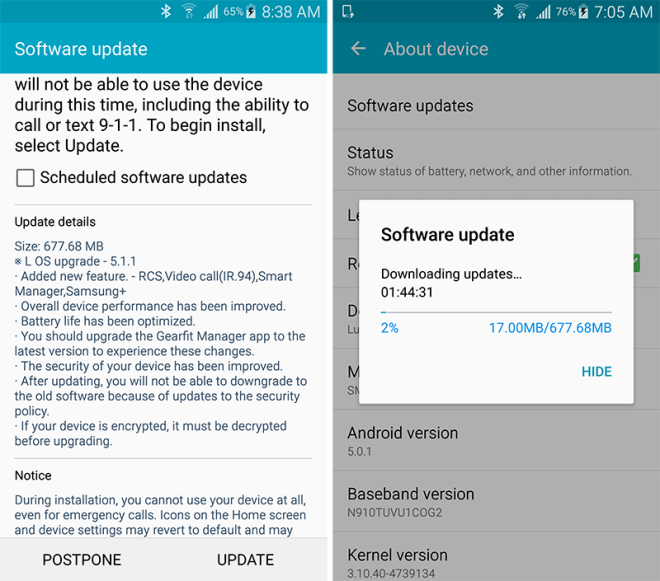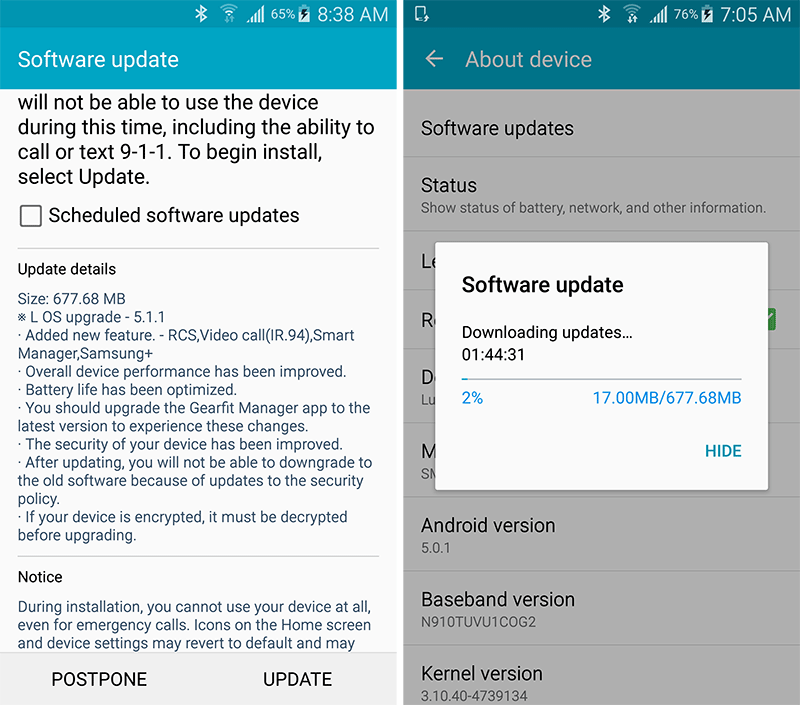 These updates also brings support for Advanced Messaging and T-Mobile Video Calling, which launched on other Samsung models earlier this year. There are some performance, battery life, and security improvements, as well.
Here's the official changelog for the 677.68MB update:
L OS upgrade – 5.1.1
Added new feature. – RCS, Video call (IR.94), Smart Manager, Samsung+
Overall device performance has been improved.
Battery life has been optimized.
You should upgrade the Gear Fit Manager app to the latest version to experience these changes.
The security of your device has been improved.
After updating, you will not be able to downgrade to the old software because of updates to the security policy.
If your device is encrypted, it must be decrypted before upgrading.
These look like nice updates for Galaxy Note 4 owners. The N910T crowd is finally getting Android 5.1.1, which may not be the absolute latest version of Android, but it's certainly better than Android 5.0.1. And as a reminder, T-Mo has said that an Android 6.0 update for the Note 4 is in the works. Getting back to today, these updates also include Advanced Messaging and T-Mobile Video Calling, which is notable because T-Mobile is continuing to expand the number of devices that support these services.
To check for an update on your Note 4, just head into Settings > About device > Software update.
Thanks, Idmm0609 and Manuel!
Source: T-Mobile