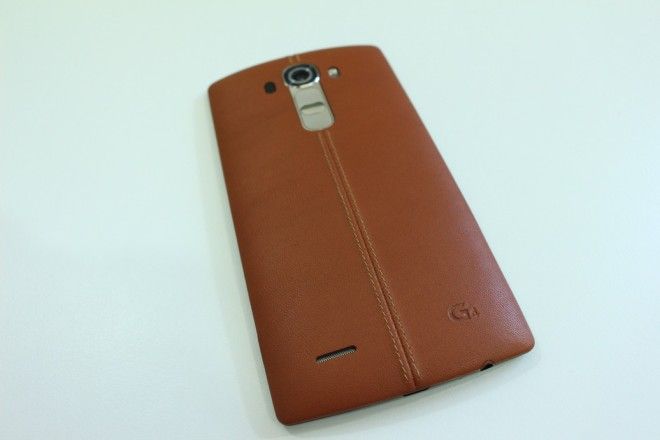 T-Mobile's big holiday gift to customers may be three months of unlimited LTE data, but that doesn't mean there aren't other deals to be had.
The LG G4 can now be bought from T-Mobile's online store for $324.99 on an equipment installment plan. The phone is currently priced at $399.99 full retail, but if you use the promo code SAVE75, can you guess what you'll get? Yep, $75 off the price of the G4. T-Mobile is currently offering the LG G4 with gray plastic and brown leather backs.
While the LG G4 may not be the latest flagship Android phone on the market, it's still a high-end 2015 model that has a 5.5-inch 2560×1440 display, hexa-core Snapdragon 808 processor, 3GB of RAM, and a 16-megapixel rear camera that's been rated as one of the better Android smartphone cameras around. And at $324.99, the LG G4 is a pretty compelling option for folks on the hunt for an affordable smartphone, coming in cheaper than devices like Google's Nexus 5X and Motorola's Moto X Pure Edition. The G4 also has a removable battery and microSD slot, which are two features that are becoming increasingly rare in the Android world.
T-Mobile is also offering discounts on a few other Android phones. You can get the Samsung Galaxy S5 for $399.99 with the code GS5DEAL, the Samsung Galaxy Core Prime for $99.99 with the promo code SAVE40, and the LG G Stylo for $214.99 with the code STYLODEAL.
So, anyone going to pull the trigger on a discounted LG G4 or one of these other deals?
Via: Reddit
Sources: LG G4, Holiday Deals