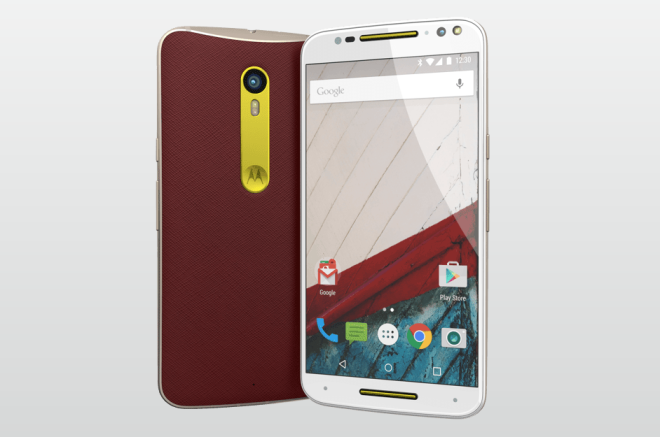 Heads up, folks: Just as Motorola said, the Moto X Pure Edition is now available for pre-order from Motorola's website.
The base Moto X Pure Edition starts at $399.99 and includes 16GB of storage and a soft grip back. With Moto Maker, you can add more storage to your Moto X, bumping it up to 32GB for $50 more or 64GB for an additional $100. Moving to the back of the phone, there are wood or leather rear covers available for an additional $25.
As of this writing, the base Moto X Pure Edition is slated to ship on September 17. Other models may have slightly different ship dates. For example, I created my ideal Moto X Pure Edition — a 64GB white and champagne model with a red leather back and lemon lime accents, in case you're curious — and was given an estimated ship date of September 15. So it might be worth a try to just create your own Moto X and see what ship date Moto gives you.
So now that pre-orders are live, are you going to pre-order a Moto X Pure Edition? If you do decide to check out the Moto X in Moto Maker, share your creations with us!
Source: Motorola Moto Maker