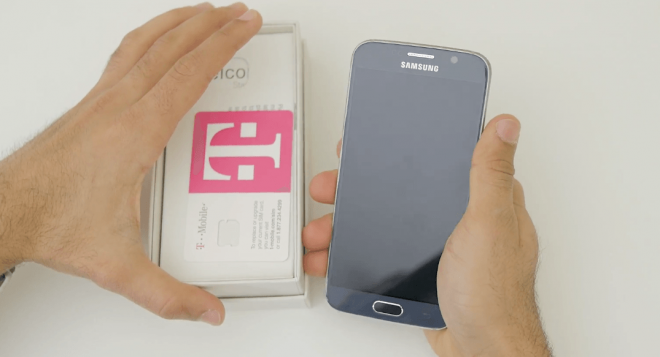 The Samsung Galaxy Note 5 and S6 edge+ are the current stars of Samsung's Galaxy, but if you're interested in a smaller handset, T-Mobile's got some nice deals on the Galaxy S6 and S5 right now.
First up, T-Mobile is offering $80 off any Galaxy S6, and it'll throw in a free car charger as well. All that you need to do is enter the code DEAL80OFF at checkout. The 32GB S6 is priced at $579.99 and both the 64GB and 128GB (!) versions are $659.99, so with this $80 coupon code, you can get the 32GB for $499.99 and either the 64GB or 128GB models for $579.99.
These are some nice prices for Samsung's Galaxy S6, which is still a flagship phone, despite having been overshadowed by the Galaxy Note 5 lately. The price for the 128GB version is especially attractive considering that its regular price is $859.99 and that, as has been well established by now, the S6 has no microSD slot.
If you're looking to get a new Galaxy for even less, the 16GB Galaxy S5 is being sold for $479.99 with the same DEAL80OFF coupon code for $80 off. That means that after the coupon is applied, your price will be $399.99.
Via: Android Police
Sources: T-Mobile Galaxy S6, Galaxy S5