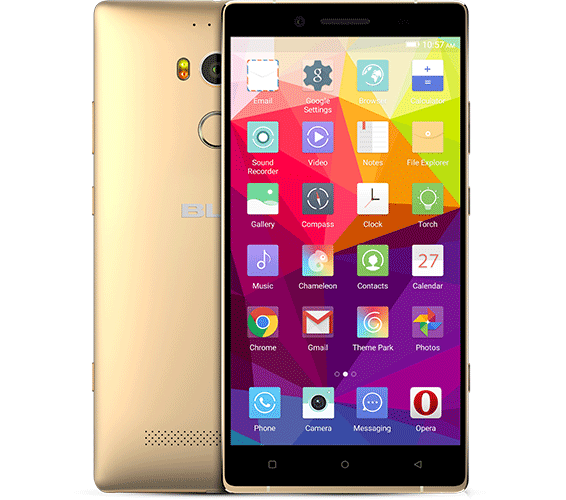 BLU Products has made a name for itself by offering unlocked devices for affordable prices, and the company has continued those efforts with its latest phone, the Pure XL.
The BLU Pure XL will launch on Amazon on September 29 at a price of $349 unlocked. In exchange for your three Benjamins and single Grant, you'll get a device with a 6-inch 2560×1440 Super AMOLED display and octa-core MediaTek Helio X10 processor. BLU says that the Pure XL is the first phone in the US to have that MediaTek chipset.
Another big feature of the Pure XL is its 24-megapixel rear camera. Not only is it a high-res camera, but the shooter comes equipped with optical image stabilization, phase detection autofocus, an f/2.0 aperture, dual LED flash, real time HDR, and more. Around on the front of the phone lives an 8-megapixel camera.
The Pure XL also comes equipped with 3GB of RAM, 64GB of storage, a microSD slot, a 3500mAh battery, Android 5.1, and a metal unibody construction. The back of the phone houses a fingerprint reader that you can use to unlock the Pure XL.
Rounding out the spec list is 3G 850/1700/1900/2100 support as well as LTE bands 2, 4, 7, and 17. That means that there's no band 12 support to be found. That's definitely kind of a bummer, and is sure to be deal breaker for some. If you can live without band 12, though, $349 for an unlocked Android 5.1 phone with a 6-inch Quad HD display and 24-megapixel camera seems like a pretty nice deal.
To see the Pure XL in action, you can check out PhoneDog's hands-on with the device above.