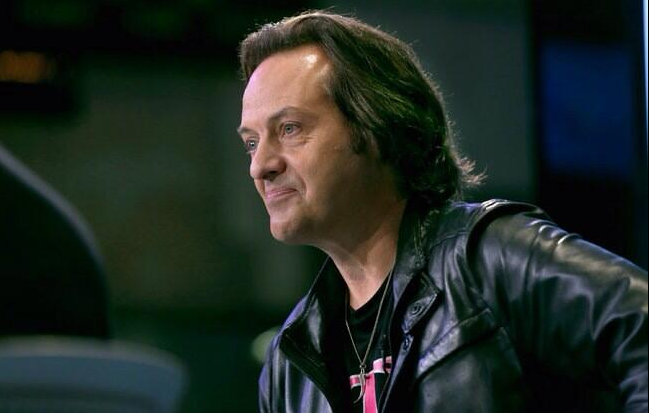 T-Mobile has been the subject of many acquisitions and rumors in recent years, and now it looks like it's happening once again.
Following French company Altice's $17.7 billion acquisition of Cablevision, analysts have suggested that some cable firms could be interested in acquiring T-Mobile in an effort to get into wireless and offer a "quad play." BTIG analyst Walter Piecyk suggests that T-Mo may be an acquisition target for cable operators like Altice/Cablevision and Charter.
While these cable operators feel that prices for carriers are too high right now and that they need to drop before they make any deals, Piecyk notes that that's unlikely to happen with T-Mo growing its average revenue per user and all carriers pushing for more data-heavy usage. And when it comes to looking at a US carrier to acquire, the only two possible options are Sprint and T-Mobile, and it doesn't appear that SoftBank CEO Masayoshi Son is interested in selling off Sprint at this time.
Meanwhile, John Legere has said in the past that it'd make sense for T-Mobile to partner up with a major cable operator. ""But it's just logical; if you step back and start from a consumer and then the consumer says, 'Hey, wait a minute. I have Comcast and I have T-Mobile. Why don't these guys do something together to provide a seamless set of capabilities to us?' And then certainly some of the evolution of what's happening in unlicensed and etc. is going to provide something."
Whether or not we'll actually see a cable provider make a move on T-Mobile remains to be seen. Considering that Altice's cable providers primarily operate in New York and College Station, Texas, though, MoffettNathanson analyst Craig Moffett is unsure that an Altice acquisition of T-Mo would make sense for a quad play move.
So yeah. John Legere has expressed interest in hooking up with a cable provider, and for cable providers looking to pick up a wireless operator, T-Mobile seems the prime target right now. We'll just have to wait and see if a cable provider actually steps up and tries to make a deal.
Via: FierceWireless
Sources: BTIG, MoffettNathanson