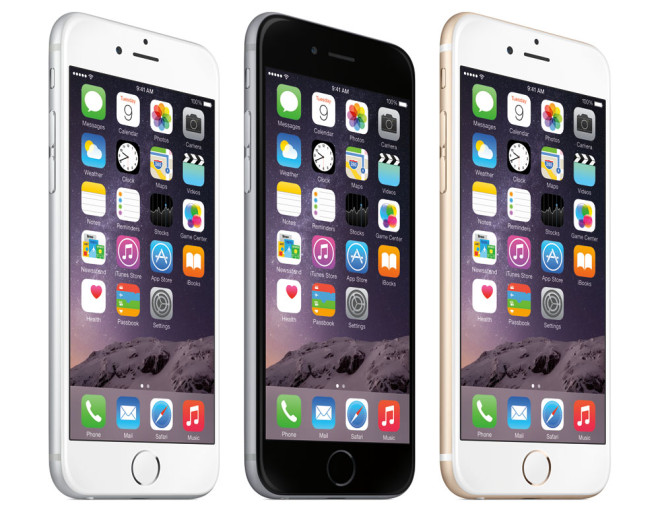 Less than one month after T-Mobile launched its Apple-centric Un-carrier Amped offer, Sprint has responded with a similar deal.
Sprint today launched iPhone Forever, a deal that's aimed at getting customers on the newest iPhone hardware. Like T-Mobile's offer, Sprint iPhone Forever will let customers buy a new iPhone for $15 per month. That means that Sprint customers can trade in a handset and get a 16GB iPhone 6 for $15 today, and if they upgrade to a new iPhone — like the updated model that's expected to debut in September — they can keep their $15 price.
Like T-Mo, Sprint customers will have until the end of 2015 to upgrade to Apple's next iPhone and lock in their $15 monthly payment. Customers that upgrade after December 31 will have an iPhone monthly payment of $22.
Apparently Sprint thought that T-Mobile's Un-carrier Amped iPhone upgrade offer was a good one. And while Sprint touts its offer as lasting "forever," T-Mo's deal has some perks of its own. For example, T-Mo lets you pick whatever rate plan that you want, while Sprint requires an unlimited individual plan or family share plan. It's also worth noting that while Sprint compares its unlimited plan to T-Mo's, Sprint charges extra for mobile hotspot ($20 for 2GB or $50 for 6GB) while T-Mobile's unlimited plan includes 7GB. Additionally, T-Mobile's iPhone upgrade offer extends to customers that got an iPhone 6 with JUMP! On Demand before the deal was actually announced.
So yeah, looks like another case of T-Mobile announcing a new deal and then a competing carrier following the magenta footsteps.
Source: Sprint