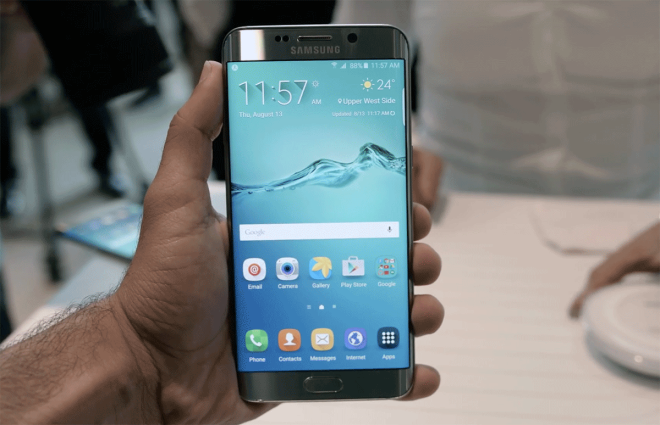 Last year, T-Mobile launched its Test Drive that allowed anyone to try out the Magenta network with an iPhone 5s for 7 days. Now Samsung has launched a similar test drive promotion of its own.
Samsung's Ultimate Test Drive promotion is now live, letting iPhone owners try out a Galaxy Note 5, Galaxy S6 edge+, or Galaxy S6 edge for 30 days. When you sign up for the promo — which you must do from an iPhone — you choose your carrier and the device that you'd like to use for your test drive.
Unfortunately, as of this writing, it looks like the T-Mobile versions all three devices are currently unavailable, as are the devices for the other three major carriers.
Once you are able to test drive a Galaxy, there's a bit of fine print to be aware of. First up, Samsung will charge your credit card $1 for the trial. That's because if you end up not returning the phone, Samsung will charge you the full cost of the unit, which will set you back up to $820. Samsung also says that if you return a device with a cracked screen, water damage, or major scratches, it'll charge you $100.
Samsung's new phones appear to be getting praised in early reviews, but it can still be difficult to determine if they're right for you, whether it's the S6 edge+'s dual curved edge display or the Note 5's S Pen. And while stores do offer demo units, that can't really compare to actually living with a phone for 30 days. So if you're interested in a Note 5, S6 edge+, or S6 edge, keep an eye on this Ultimate Test Drive promo.
Source: Samsung