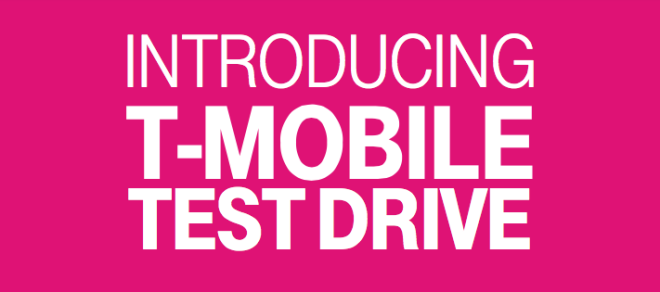 Just a quick reminder for you guys, today is the day T-Mobile originally slated to launch its 7-day test drive program. Users can now sign up to start the #7nightstand with T-Mo and get an iPhone 5s for a week with unlimited calls, texts and data.
The iPhone 5s test device must be ordered online. It will be delivered by mail.
You must sign for it and be at least 18 years old to sign.
T-Mobile Test Drive is free for 7 days and starts when the device is signed for.
After 7 days you must return it in good condition to a T-Mobile retail store (not an authorized retailer) so it's important you know where your nearest retail store is. Find it here.
You don't pay anything for the device. However, it's important to note than if the iPhone comes back with a scratched screen, damaged display, water damage, or has its Find My iPhone feature switched on or can't be powered on, you'll be charged a $100 damage fee. Before they let you take the device, a hold for $699 + taxes will be placed on your credit or debit card. You won't be charged anything unless you fail to return the device. Sign up here.
Just a couple of days after announcing the program, T-Mobile revealed that it had received 12,000 pre-registrations. Let's hope they have enough iPhones in stock.
A snoop around the internet reveals that yesterday evening/last night, T-Mobile started sending out the invites to the test drive. One journalist, Dwight Silverman over at the Houston Chronicle goes through his experience of booking the test drive, and advises using a credit card over a debit card for the hold. Mostly because you're not 100% sure when the hold will be removed, and a debit card with that large a hold in place will restrict you from accessing your available funds when you most need them.
Apart from an issue with his card address, Silverman reveals the process is quite simple. His device is expected to arrive on Friday.
If you do sign up, even if it's as an Android fan looking to try out an iPhone for a week, let us know how you get on. How long does it take to get through the process? How many days do you have to wait until the phone is delivered? Use the comments below or shoot me an email (cam@tmonews.com) or tweet @PhoneDog_Cam.